When working in hospitality you can have productive days where you're keen and on a roll, other times you just have bad, ugly days. However, the key thing that gets you to show up on either occasion, is your level of motivation.
As motivation is a limited resource, it's important to make the most of it, and importantly, understand how you can find your own drive to keep you going at work. This applies to any role you have in hospitality - whether that's a front of house staff member, or the Chief of Operations.
In the long term, strong motivation can help with your personal growth and success. Here are seven ways to stay motivated when working in the hospitality industry.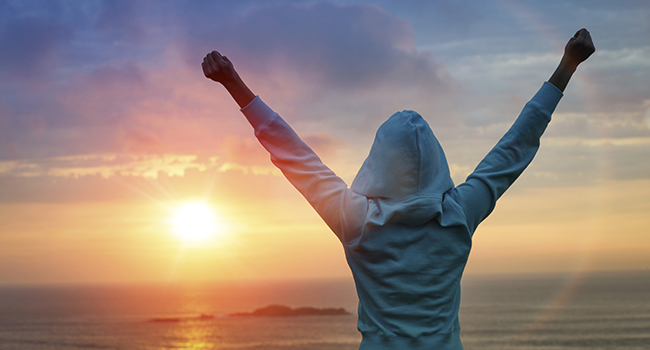 1. Focus on the now
With hospitality being so fast-paced, it can be easy to lose track, particularly when there's often an expectation to multitask. However, if you focus your attention on what's going on right now, your work won't feel so overwhelming, and it's likely you'll be too motivated to complete tasks.
It helps if you break your day up, focus on priority tasks. For example, handle your dinner customers one at a time, even if there are another three customers who are trying to get your attention. If you're a manager perhaps delegate tasks to other team members who aren't as busy.
Unless your future work responsibilities need to be completed now, take things day by day. This will help boost your productivity and to stay motivated to come into work.
---
2. Work on self-development
As Michael Gold, Head Manager at Essay Geeks, comments,
"It doesn't matter what job you're working on right now. What matters is that you keep developing yourself. Build knowledge and skills in different areas of your life.
By doing so, you will create a lifestyle balance that will keep you motivated no matter the circumstances you're in. Individuals who are enrolled in a consistent self-development process will always do more and better in life and at work."
For example, if you're a server, you can always improve your skills by learning how to upsell cleverly or improve your customer service skills to increase your tips. If you're a hotel manager, you can do your best to develop a great team of employees that'll heighten the reputation of your hotel.
---
Did you know there's a strong correlation between being happy at work and being highly skilled?


Learning with Typsy is practical, effective, and fun! And best of all, you can access Typsy's 1000+ lessons as and when it suits you. Learn your way - starting today.
---
3. Learn from others
One of the most significant benefits you'll get when working in hospitality is the opportunity to meet and learn from many people. In fact, you'll be surrounded by people on a consistent basis, and that can be a great advantage.
For example you can get great mentoring from people on your team. You could learn how your restaurant manager moved up from being a waiter, how your bartender learned how to make speciality cocktails, or what your CEO did to get into their position.
Surround yourself with people who are positive and like-minded, their influence on you can make a difference on your motivation. Learning from others mindsets and behaviors can not only help with your self-development, but will also encourage you to be motivated and strive for success.


---
4. Develop healthy relationships
Use this opportunity to develop long-lasting relationships and friendships at work, these will serve you well in the future. Some of your workmates might become useful connections later down the track, or just someone you can turn to when you're having a rough day.
They could even be someone who encourages you to go to work, and be a face to look forward to when you're there. It's also possible to meet your love interest, so be grateful for meeting new individuals each day. Instead of thinking how you can be more motivated, focus on learning and building relationships with the people around you.


---
5. Don't take things personally
If your customers are rude or they disrespect you, try your best to avoid taking it personally. It's really not worth it. When someone puts you down because they had a bad day – that includes your boss or colleagues – you should understand that their behavior is not a result of something that you did.
You are not the cause, so you should not take anything personally. If you manage to do that, nobody will be able to distract you from working at your highest levels, and nobody's going to take your motivation down.

But if you do get caught up, it helps to try and take a step back from the situation and try to get perspective, have a clear head before reacting.

---
6. Pay attention to your sleep and nutrition
Pay very close attention to your sleeping habits. If you don't get enough sleep, your motivation levels are proven to decrease.
Small changes such as naps or determining your sleep schedule can help make sure that you get enough snooze time. Additionally, ensure that you're eating and drinking the right things - it plays a big part in maintaining your overall health and wellbeing.


---
7. Find interests outside of work
Having interests outside of work helps you with your life balance. It means that you're not constantly doing work or thinking about it. It could be anything from hitting the gym regularly, or having a side project that you're passionate about.
Activities that keep you stimulated outside of work will help with your self-development (see point 2) and could even be a good outlet for destressing and re-energizing. Overall, hobbies will contribute to your motivation because you have something to look forward to that's not related to your work.


---
Everyone's looking for more motivation but very few actually know where to look for it. In most of the cases, you can tap into your willpower and motivate yourself properly. However, in order to do well even when your willpower levels are low, you should take advantage of our tips and tricks and develop a better mindset and habits.

---
Chris Richardson has been working as an editor at ZEST publishing agency in UK for 5 years. He is also a professional content writing expert in topics such as career growth, hospitality, and customer care. He loves to eat the best vegetarian food out at "The Clink Restaurant" in London. Feel free to connect with him

on

Google+

.
---
You might also like