Leandra Rouse is a culinary nutritionist, personal trainer and workplace wellness consultant. She works with individuals and companies to develop unique health programs based on the needs of the client. Recently, Leandra teamed up with Typsy to create a course that helps servers prepare for the physical demands of the hospitality industry.
With years of experience as a server, Leandra knows all too well the impact of those long shifts. She spoke to us about the importance of workplace wellness and the effect of service work on the body, and shared nutrition and fitness tips that cater to the specific needs of hospitality workers.
---
Aches and Pains Servers Know All Too Well

In a later edition of Anthony Bourdain's infamous book Kitchen Confidential, he writes – "I was not – and am not – an advocate for change in the restaurant business. I like the business just the way it is." Bourdain says he didn't write the book to expose the 'horror' of kitchen life in order to affect change. He wrote it so that his "fellow cooks and restaurant lifers" would have an entertaining and relatable story, told by someone who'd been on the frontlines with them.
But whatever the trigger for it was, things have definitely changed since and while there are undoubtedly a few restaurants out there with a touch of the Kitchen Confidential lifestyle, the industry has by and large seen growth, improvement, and a focus on professionalism – not just survival of the dinner rush.
"If we can have a little paradigm shift around how we approach health for servers, it could be a more sustainable career choice."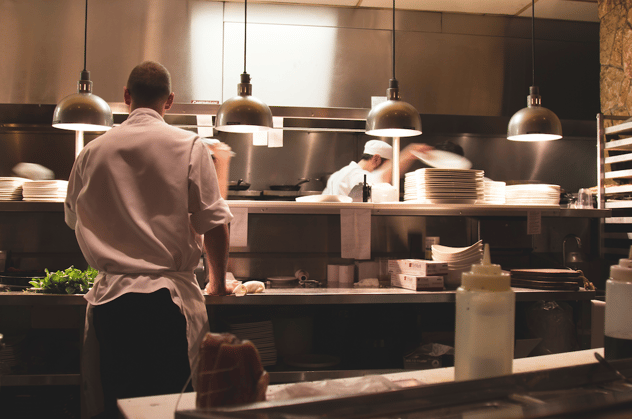 But some changes are slower to arrive than others. "My hands hurt," writes Bourdain towards the end of the book. "My feet hurt, too, sticking out from under the covers, radiating pain up to the knees. Sunday morning at eight o'clock and I'm lying in bed after a king-hell, bone-crushing Saturday night at Les Halles, making noises no human should ever make." This (literally) painful reality of the hospitality industry still rings true today.
Much like the debaucherous kitchens of Bourdain's youth were transformed though, we are fast learning that working in the service industry doesn't have to go hand in hand with poor health and body aches. Now we are moving towards a shift in the way we think about the impact of service work on the body.
Leandra Rouse puts it simply: "Service is repetitive. You're spending many hours doing the same physical chain of movements over and over again. If you were to do that in any other context, you would train for it! If you're a tennis player, you train the muscles that help with your stroke, right? If you're a bartender, why wouldn't you be training the muscles that help you with your shake?"


---
Your Health and Career Don't Have To Be Mutually Exclusive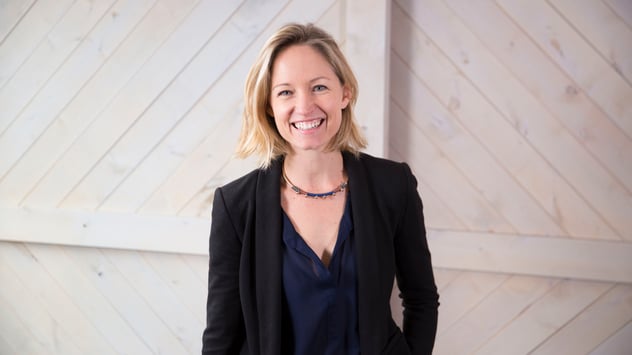 Prior to working as a wellness consultant, Leandra was a server, cook, and restaurant manager. She quickly became aware of the health ramifications that working in the hospitality industry can have: "I worked in the restaurant industry in my early twenties so I definitely saw the wild side of it, the drinking and the partying and the late hours. I was suddenly working at night and sleeping during the day, and that part was really hard for me. When I was at work I was doing all the things to keep me awake, lots of alcohol, coffee… it was exhausting and really unsustainable for me."
"It felt like you had to either choose health or a career, and I didn't agree with that."
Ultimately it was her time in a 9-5 job later on that inspired her to make the move towards wellness consulting. "I was struck by how, just like in service, in the 9-5 position often health becomes something that's an afterthought. You're scheduling in an hour at the gym at 9pm when you're exhausted, you're eating out a lot. Because I had to schedule in the time for health, it felt like it was taking my valuable free time. It felt like you had to either choose health or a career, and I didn't agree with that."
Leandra started teaching urban boot camps to undo the damage her own body had suffered and to help others find enjoyment in fitness again. She gained certifications as a personal trainer and nutritionist and created her wellness consulting business, Le'ola Wellness.
Now she spends her mornings working as a personal trainer for individuals and her afternoons with corporate clients, helping them meet the nutritional demands of their employees and create a culture of wellness in the workplace.
She says, "It's such a great thing for a boss to do because you're sending the message to your people that you really care about them, and you're going to have a stronger, more energetic, and better performing workforce as a result."


---
Physical Challenges in the Hospitality Industry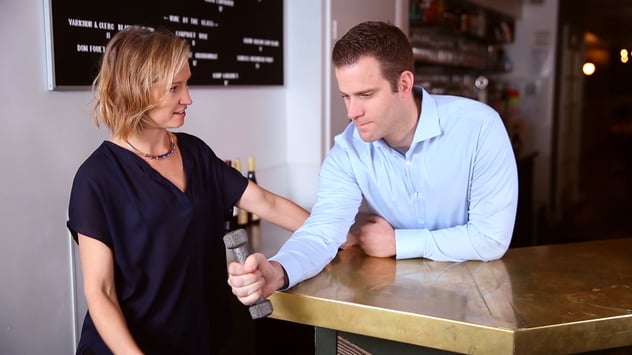 The service industry creates a unique set of challenges on the body, and service workers are considered especially vulnerable to occupational health and safety issues. Leandra notes that she finds a lot of issues with the arms (wrists, fingers, elbows) in the service industry, resulting from repetitive actions.
Alongside this, the long hours spent standing and walking, usually not in the right kind of shoes and on hard floors, lead to compression of the spine, affected posture, and problems with the knees.
These may start as minor aches and pains, but over time they can escalate and lead to serious health consequences. Leandra notes: "If you are in the service industry and you love it and want to keep working in this industry, it's important that you build some balance for yourself because it's not sustainable in most cases unless you do that."
She recommends training the muscles that you are going to be working out on your shift to strengthen and prepare them for the physically demanding work.


---
Nutritional Challenges in the Hospitality Industry

Leandra notes that fitness and nutrition cannot be thought of as separate entities. Just like servers need to pay particular attention to the muscles they're straining on shift, it's important to eat foods that meet the nutritional demands of the job.
She says: "If we can have a little paradigm shift around how we approach health for servers, it could be a more sustainable career choice. Because there's a lot of honor in it but it's not sustainable how most people do it these days."
Nutrient depletion and adrenal fatigue are the most commonly seen problems in the hospitality industry. Simply put: "Service is very fast paced and high stress," Leandra says. "And we're not eating as well as we should, we're having more alcohol and caffeine than we should, which also depletes the way our energy is stored and affects how our body responds to stress. So it's kind of a double whammy because we're constantly under stress but we're not giving our body what it needs to respond to that stress."
A diet high in restaurant food results in an increased intake of salt and fats. It's vital that servers fill in the resultant nutritional gaps and prioritize foods that will help balance the effects of work in a high-stress environment.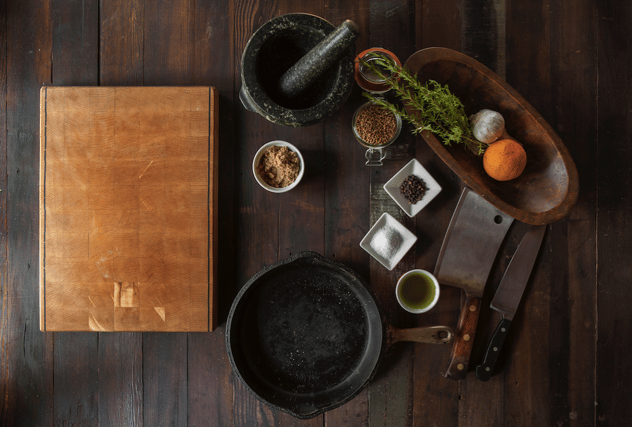 Leandra recommends taking a multivitamin, eating healthy fats like avocado, nuts, seeds, and olive oil, and making an effort to eat as many greens as possible – "I always say 50% vegetables on every plate."
Aside from training your body for the physical demands and giving it the nutrients it needs to meet the demands of the job, Leandra stresses the importance of continual self-care: "I know that you're required to move a lot as a server and it can be tempting to spend your days off not doing anything. But your body runs an endurance race every night of work so you have to take care of it. That can be as simple as a gentle easy walk, taking baths with epsom salts to help lower inflammation, or going to a yoga class. Your body is going to be healthier and stronger for much longer if you can do that."
To learn how to prepare your body for the needs of the job, check out Leandra's Typsy courses!
---
| | |
| --- | --- |
| | Ivana Rnjak is a Production Researcher and Content Writer at Typsy. A waitress and bartender in a previous life, Ivana is an aspiring academic with an unwavering love of brunch – no matter what Anthony Bourdain says! |
---
You Might Also Like