Running a hotel or any hospitality business in 2022 is no easy task, thanks to the COVID-19 pandemic and its effects on the economy. You have to analyze your hotel's business model from every angle and find new ways to cut costs.
Here are seven money-saving tips that will help you stick to your 2022 budget in this blog post by guest blogger Cora Gold.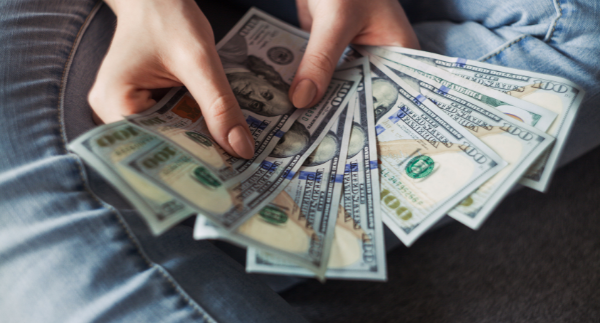 1. Rethink your hiring process
The global job market is currently suffering from a massive labor shortage due to various factors surrounding the pandemic. Workers have the bargaining power to demand higher wages and fairer hours to keep up with inflation and the cost of living. You have to rethink and revamp your hiring process to accommodate these factors.
The best thing you can do is hire inexperienced but hard-working people. Welcome high school and college graduates and the recently unemployed with open arms. Show them that you care about them and you'll cultivate a loyal team.
You will have to devote a little more time and resources to training inexperienced hires, but a thorough training program creates an opportunity for you to hear new perspectives and insight about your business. Someone might give you an idea or change your outlook.
---

Stay up-to-date with hospitality trends
Typsy's 1000+ hospitality lessons are practical, effective, and fun! You can learn more about everything from money saving tips, plus service to housekeeping and leadership skills.

You and your team can access Typsy as and when it suits you.
Learn now others use Typsy here:
https://www.typsy.com/case-studies
---

2. Optimize your staff's schedules
Your hotel's traffic varies by time, day, and season. Use that information to create a flexible shift-based scheduling process so you have enough labor at the right times. Call in more workers for peak hours and fewer workers during the less busy times of the year.
Here is where a detailed training program will come in handy. By cross-training your employees for every job and situation, you can move them around the hotel to complete different tasks on demand. If the front desk or banquet hall needs extra hands, for example, you and your staff can make the necessary changes without having to call in more workers on short notice.
While flexibility is a valuable trait, it's still important to set a firm order of priorities with your employees. If they have a list of tasks, make sure they know which one to complete first. Give them direction so they can focus all their attention on the job in front of them.
---
3. Prioritize utilities and maintenance
Utilities are becoming more technologically advanced and energy-efficient, which means they're going to take up a bigger portion of your hotel's operating costs over time. You have to find ways to add more cost-effective utility practices to your business. Here are a few adjustments you can make:
Switch to more sustainable light sources, like LED or fluorescent lights
Train staff to turn off lights, electronics, and air conditioning in empty rooms
Install timers and motion sensors on lights where appropriate
Implement more smart technology, such as automated smart thermostats
Vigilant maintenance is the best way to keep energy consumption and costs low. By closely monitoring your HVAC systems for minor problems, you extend your equipment's life and prevent major damage from occurring.
System malfunctions eat massive holes into your pockets and hurt the guest experience. Create a comprehensive maintenance schedule for your hotel's equipment, and make sure to include it in your employee training program. Include frequent inspections and replacements for small parts, like filters and fans.
Lastly, but arguably most importantly, you should make cleaning a top priority in your maintenance to-do list. Take the time to disinfect your building regularly. This step might cost money upfront, but having a clean workplace for your employees will reduce their chances of getting sick and taking leave, thus saving you money in the long run.
---
4. Streamline your F&B
The first thing you can do to simplify your food and beverage (F&B) is to implement a point of sale (POS) system that many eateries use to monitor staff-customer interactions, wait times, and building capacity, among other things. This system will especially help if your hotel hosts banquets or has an in-house restaurant.
Another way to streamline your F&B is to create overlap with your various menus. A POS system can identify which menu items are popular and when guests order them most often. Use that information to cut out unwanted ingredients and adjust portion sizes. You can spend the money you saved on special meal requirements for your guests and technology to improve your menu displays.
---
5. Host more events
With rigorous sanitation practices and a more efficient F&B strategy in place, you should feel confident about hosting more events. Reach out to potential partners about scheduling meetings, parties, or any other event your building can accommodate. Gaining an extra revenue source here and there goes a long way.
You can work events into your budget by utilizing supplies you already have or renting what you need. Renting furniture can open up more opportunities to host more upscale and potentially lucrative events, giving you the option to spring for fancier decor, furniture, or lighting that can transform your space temporarily. If you charge for tickets, drinks, or raffles, you can easily make some extra money to help balance your budget.
---
6. Tweak your marketing strategies
To attract more business partners and guests, you should analyze your current marketing strategies and tweak them where necessary. The staple of any effective marketing strategy is quality content. Use social media to its full potential and produce content your guests want to see.
Show off your building's best attributes, such as your pool, sauna, and exercise area. Promote your most popular F&B items. Start a blog and interact with your target audience and create real connections. See if any of your more tech-savvy employees want to dip their toes into marketing and advertising.
---
7. Upgrade (or downgrade) your management software
Lastly, evaluate the state of your current management software. Do you find yourself using some features more often than others? Does the software hurt more than it helps in certain situations? If so, you're using software that's too big or too small for your business.

If you run a small-scale operation, you might be able to rely on free management software and save yourself a lot of money. If your software has a hard time keeping up with your hotel's many moving parts, make an upgrade.


---
Stick to your budget in 2022
COVID-19 hit the hospitality industry hard in 2020, and we're still seeing the aftershock effects in 2022. If you want to save money and resources this year, you have to pull out all the stops. Rethink how you hire, train, and schedule your staff. Make utilities and maintenance a higher priority. Step up your game in F&B. Host more events and re-evaluate your marketing and management strategies so you can stick to your budget in 2022.
---
| | |
| --- | --- |
| | Cora's passion is to inspire others to live a happy, healthful, and mindful life through her words on Revivalist – wholeheartedly convincing them that everyday moments are worth celebrating. Cora has spent 5+ years writing for numerous lifestyle sites - hence her sincere love for both life and the beauty of style in all things. Keep up with Cora on Twitter, Pinterest, and Facebook. |
---


You might also like