Social media moves quickly, and Twitter is no exception. To date it's estimated that there are over 300 million monthly Twitter users in the world. Although tweets are only 140 characters long, it's easy to get lost in the plethora of hashtags and updates happening every millisecond (literally).
One of the thousands of topics people are tweeting about is the hospitality industry. Top chefs, food and restaurant publications, food journalists, hospitality consultants and food enthusiasts all have their Twitter say.
But who in the hospitality Twitter world should you follow? Last year, we put together a list of our favorite experts to follow, and now we're doing it again! Here are our latest picks. Browse them by category and see if you like any.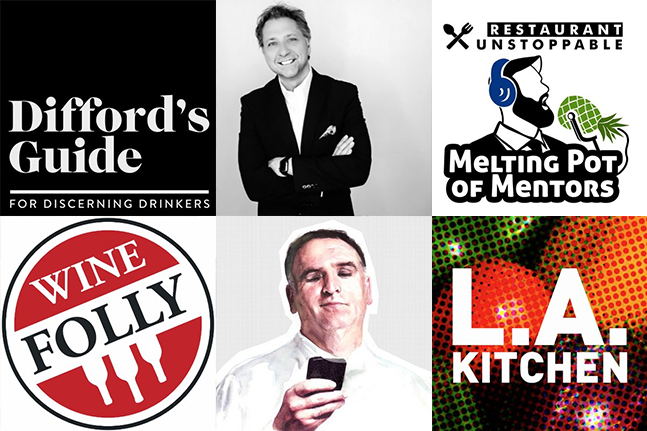 Hospitality industry tips and news
Foodable has 95,000+ followers and is a leading network for the restaurant and hospitality industry, particularly across digital media. They have useful tips on managing your restaurant, current hospitality trends and consumer insights – not to mention the odd #foodporn tweet.
Feature & give credit to the cook, maybe even name dish after them & other tips: https://t.co/s0Ty9xFKqV

— Foodable (@Foodable) October 8, 2017



David Henkes has got his finger on the pulse of the hospitality industry, particularly commercial businesses. Sharing his own insight on current and upcoming trends to watch, he encourages thinking and analysis. This is a good one for glimpsing into the future of the hospitality industry.
This seems like a great way to help grow both #alcohol and #icecream: the rise of boozy ice cream "Bar-lors" https://t.co/F34uhsMmf6

— David Henkes (@davidhenkes) September 22, 2017

National Restaurant Association -

@WeRRestaurants
The NRA is a leading association for the American restaurant industry, but they keep it relevant for everyone by tweeting about key insights, news and industry events that can be applied to any hospitality business.
Make sure your restaurant is practicing proper #foodsafety w/ these 5 tips from @ServSafe! https://t.co/MEXLNR4txU #NationalFoodSafetyMonth pic.twitter.com/sq2b3kCUMD

— NRAEF (@NRAEF) September 26, 2017


---
Marketing
Follow Social Hospitality if you need quick marketing tips for your hospitality businesses. Tweets are mostly about digital marketing trends, social media tips, branding and technology.
How to Use Social Media as a Test Kitchen for Your Brand https://t.co/o4W7K72C8l via @QSRmagazine

— Social Hospitality (@SocHospitality) May 8, 2017


He's not entirely hospitality but Jeff Bullas is a good one to follow for essential digital marketing know-how. His content marketing and social media tips are sound. As tweets, they're digestible and often written as listicles.
7 Secret Content Marketing Techniques That Will Boost Your Audience Engagement #contentmarketing https://t.co/OkXIv3zzbY pic.twitter.com/qJ9Ecc5Xm8

— Jeff Bullas (@jeffbullas) October 9, 2017


The online space is not easy for some hospitality businesses to navigate. Tim Hilton is a web strategist and consultant, so his Twitter feed offers handy advice on improving your hospitality business's website and digital marketing needs.
Want to boost your #restaurant's #website? Read these #tips by @hiltonandco: https://t.co/Dk7YMJIqnQ pic.twitter.com/EpCcSNcZuE

— Foodable.io (@Foodableio) March 19, 2017


---
Food fun and pop culture
Light and fun food tweets will be found here. Anything that's quirky and currently trending in the food realm, including restaurant openings, dining/bar recommendations and interesting hospitality news, will be mentioned.
The best restaurants in 24 Eater cities https://t.co/7aXSG6oviK pic.twitter.com/BluV6ao2Tc

— Eater (@Eater) October 8, 2017


For the avid home cook there's some exciting recipes to try. There are also tips on how to improve or add twists to classic and new dishes. Restaurant recommendations, cooking insights, food events and the occasional #foodporn tweet also feature.
Here's how to upgrade your kitchen Julia Child-style: https://t.co/HIWbIEdEQ2

— Tasting Table (@TastingTable) October 2, 2017


Expect to see exactly what the Twitter handle says. It's all feel-good and quirky tweets about everything that makes you love food and wine. Think recipes, food fashion and the kind of drink know-how that will make you sound like a connoisseur. #fancy
This popular Blue Bell flavor is back, but there's a catch: https://t.co/7XOq29t2n8 pic.twitter.com/L5oNN46ed7

— Food & Wine (@foodandwine) October 8, 2017


---
Restaurant management


Known as The Restaurant Coach, Burns's tweets are around strengthening your hospitality business and strategy. He often blogs about his tips and provides 'need to hear' advice that can apply to a business that has been running for one year or twenty years.
Some things about restaurant leadership you should know. https://t.co/zjVod1vcdr pic.twitter.com/cMG7869gr3

— Donald Burns (@donaldburns) October 8, 2017


While you might know Toast as a point of sale and restaurant management platform, the company's blog is home to advice from some of the industry's best experts. Follow them on Twitter, and you'll receive daily updates on articles about management, marketing, hiring, operations and technology.
Some things should come naturally. When they don't, here's what to do. https://t.co/BsZtlebH5v

— Toast, Inc. (@ToastTab) October 4, 2017
Ken Burgin heads Profitable Hospitality and tweets about how to improve your restaurant's management, training and staff strategies. He offers insight into hospitality news while also sharing his own opinions and industry experiences.
Good Reminder: 5 Ways to Unlock the Hidden Power of the Restaurant Receipt https://t.co/LOH9YRPFM6

— Ken Burgin (@KenBurgin) October 6, 2017
As the Content Director for Modern Restaurant Management, Barbara tweets insider tips on restaurant management and marketing strategies that will help improve how your hospitality business operates.
How new food delivery options benefit restaurants https://t.co/bbgpUueuwV

— Barbara Castiglia (@bcastiglia44) October 8, 2017



Doug Radkey is a restaurant strategist and heads consulting agency Key Restaurant Group. Follow him for useful tips on setting up your restaurant, profitability, growth, restaurant development and hospitality trends. If you're lucky, catch him as guest speaker for a number of hospitality industry events.
7 tips on pitching your restaurant concept to investors! https://t.co/9zOtkeZXs1 Take advantage of the opportunity! pic.twitter.com/Y5P7RtBPZV

— Doug Radkey (@KeyRestaurants) September 7, 2017
---
Drinks
This is where to go for all the latest industry news, events and trends in commercial spirits around the world. It's a good source if you don't subscribe to their magazine.
Jack Daniel's is the most valuable spirit in the world, according to the Interbrand Best Global Brands 2017 list https://t.co/gufLQliwfO pic.twitter.com/rQtIEDLsQL

— The Spirits Business (@spiritsbusiness) October 8, 2017



Let's face it – wine isn't everyone's forté. As the tagline suggests, Winefolly is all about "learning about wine for beginners and beyond." Their infographics are particularly useful and help make wine easier to understand and drink.
If you've never tried #Muscadine, you're in for a wine trip unlike any you've ever seen. https://t.co/XKy0cKsbMr #wine #winefolly pic.twitter.com/qgl8OCKTfu

— Wine Folly (@WineFolly) October 4, 2017



Cocktail lovers, get your #drinkspiration here! Fun cocktail recipes, new drinks to try, history snippets and the latest cocktail news are featured. Otherwise their 'cocktail of the day' tweets are enough reason to have a drink.
Disco drinks revisited https://t.co/sHCo6C8qrp pic.twitter.com/3Syd1O5vLa

— Difford's Guide (@diffordsguide) August 18, 2017


---
Foodpreneurs/social change


If you've heard of Toastale beer, then you'll be familiar with Rob Wilson, its director. Toastale beer is produced from surplus bread and his mission is to end food waste one beer at a time. Through his tweets you'll see how Toastale is taking on the world by changing the way we think about beer.
Something is brewing Down Under where 40% of bread goes to waste. Wouldn't it be fun to tackle that one beer at a time!? Hmmm...🤘🏄🍞🍺 pic.twitter.com/D9daWDpV5P

— Toast Ale (@ToastAle) September 26, 2017
L.A. Kitchen is a non-for-profit organization that sources blemished fruit and vegetables to use for its hospitality job training program. The program is designed for those returning from incarceration and foster care. On Twitter the team celebrate their work, share stories of other do-gooders and news about food waste and prevention.
Join Angie in the fight against hunger, food waste & unemployment by signing up to host a #SharedPlatesLA dinner now https://t.co/2EhSdo0L79 pic.twitter.com/Jqn1GFsWiG

— L.A. Kitchen (@TheLAKitchen) September 21, 2017
Edwin's is a French-themed restaurant that provides support to those previously incarcerated by educating them with hospitality skills. Tweets celebrate their students and go behind-the-scenes in their kitchens.
#MotivationalMonday: Cooking great food, changing lives & having a blast at the same time! #candidshot pic.twitter.com/JySoxkflew

— Edwins Restaurant (@EdwinsCLE) May 2, 2016


---
Chef inspiration
If you can't access the Entrepreneurial Chef magazine, their tweets offer good bite-sized advice from leading chefs and food entrepreneurs on success, motivation and staying passionate in the hospitality industry.
Do you have the makings of a food entrepreneur? See how Jenny Dorsey took the leap here...https://t.co/UEJKmvMY19 pic.twitter.com/KqEVcK3xff

— Entrepreneurial Chef (@Chefpreneurs) June 20, 2017


This is an inspirational Twitter channel that tells and shares the stories of successful hospitality professionals. Its host, Eric, is a hospitality enthusiast and student. Tweets are mostly linked to the Restaurant Unstoppable podcast.
Tag someone you know who was mentored by @bbqexchange Craig Hartman! @hotsuppamaine @EatRockhill @winsonbrooklyn https://t.co/pHWZwIf8q3

— Eric Cacciatore (@EricCacciatore) August 22, 2017

José Andrés is fast becoming one to watch in the restaurant world for his humanitarian work. He was named one of Time's "100 Most Influential People". Follow him on Twitter and you'll see his tireless efforts and active work to feed those without access to food. Truly inspirational.
Yesterday we delivered 1,800 sandwiches & water to Vieques thanks to team of doctors. We are activating kitchen in Fajardo & will be back!! pic.twitter.com/0xNkYXyNYz

— José Andrés (@chefjoseandres) October 7, 2017


What do you think of our list? If there's a Twitter account you think we should know about, tweet us at @asktypsy – we'd love to hear about it!



You might also like