Perhaps because hospitality is such a hands-on industry, training development is often years behind other industries. Hospitality is a follower as far as technology is concerned – but it doesn't have to be that way. Whether you're running workshops or multi-year diplomas at a TAFE or university, there are ways to include new technology in your teaching.
We've previously talked about the benefits of online learning for students and businesses, but there are also positives for teachers and trainers who integrate digital modules into their lessons.


---
Integrating online learning: benefits for teachers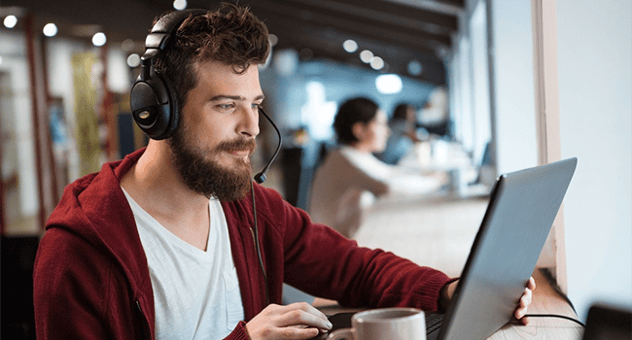 1. Blended learning (a mix of traditional and 'virtual' education) is cheaper to run than traditional education, which means teachers and departments have greater flexibility in their budgets to spend more in other areas. By making savings here, there's also the potential for lowering the cost of the course, encouraging lower-income students to engage with higher education.
For hospitality training, this is a real benefit. We know that hospitality workers are among the lowest paid, so high-price training can be a real barrier for industry development.

2. Most online training supports 'BYOD' (Bring Your Own Device), so your school does not have to pay for equipment like laptops and tablets.
3. Online learning tools are diverse and adaptable. Tools can suit learners of different abilities, making digital education a great equalizer for students with special needs. Even the simple ability to change font size and type can make a big difference for students with dyslexia. Of course, the more people who are able to access and understand your teaching materials, the more likely your course will gain enrolments over other, less inclusive classes.
4. You can measure engagement. Most online learning portals should allow you to check who has logged in and downloaded readings. You can see who is responding to online discussions. You can check who has viewed which videos.
You can also see what time and day these activities take place, so you may be able to spot kids who are struggling with the content (multiple viewings of videos) or who may be finding the adjustment to study difficult (students logging in late at night before the morning's lesson, or students never logging in at all). When poor performance is caught early and addressed, it is less likely for a student to drop out.


---
How to include online training in hospitality courses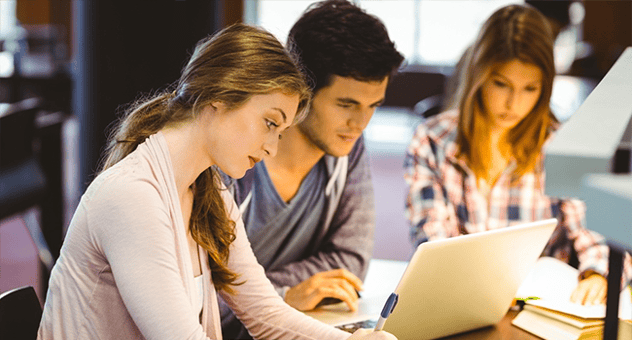 The greatest strengths of digital modules are their flexibility and diversity.
The 'dull' stuff
Online learning can replace some of the more 'administrative' tasks in class. Do you want your students to provide feedback or critique a reading? Instead of using class time for a discussion, students can use a forum to post their thoughts and respond to others.
The fun stuff!
How about games? This paper discusses the educational potential for computer and console games – they conclude it's a largely untapped area of development. There are small ways to integrate gamification into your teaching, from quizzes and "points" earning (which is what Typsy does) to these creative methods. Keep an eye out in app stores for other interesting options. You may be able to conduct broader skills training – essay writing, customer service training – through an application or game.
Videos
These can be videos you watch as a class, a library of clips for students to explore in their own time, an interactive video quiz, or even an assignment. Video is a really exciting medium for hospitality because hands-on skills can be reviewed again and again. You could even record your own videos! Get your class to partner up, choose topics and create informative/instructional videos: 'How to texturize milk', 'How to create a latte heart', 'How to deal with cranky customers'. Students can then watch their peers' videos – and you might even be able to use the best ones as teaching tools in future classes!
Blogging
Running a class blog is super easy, free to set up, and a great way for students to publicly display their knowledge. Each student could contribute to the blog once per term, exploring a new skill they've learned or reflecting on a hospitality experience. You could assign each student a scenario – 'Customer finds a Band-Aid in her salad', 'Customer asks about the flavor profile of the day's coffee blend', 'Customer wants to know about the origin of Grenache variety wines' – to which they respond using the lessons learned in your course.
Podcasting
Podcasting is absolutely huge. The popularity and quantity of podcasts are sky-rocketing. They are fairly simple to create, and only a step further from recording lectures. Could you deliver some of your material as a podcast? Could you run a podcast as a class, with student presenters?
And more
You don't have to build all the tools yourself. Take advantage of online hospitality courses that have already done the technical work, and use their tools to complement your course. As blended, distance and online learning become more popular, institutions are building great frameworks to drive better digital teaching practices. Check out Griffith University's staff guide for integrating blended learning, or EduTopia's loooong list of suggestions.
You might also like