Nadia Pendleton has viewed the hospitality industry from all angles. She's been a food writer, she worked for Gordon Ramsay's restaurant group as a private dining manager, trained staff at Rick Stein's deli and was the service manager at a cookery school.
She's bundled all her experiences and strengths into her consultancy Guest Centricity, where a main focus is staff training and improving the guest journey for restaurants.
We called her in the UK a little while ago and asked her for her best restaurant tips. Here's what she shared with us.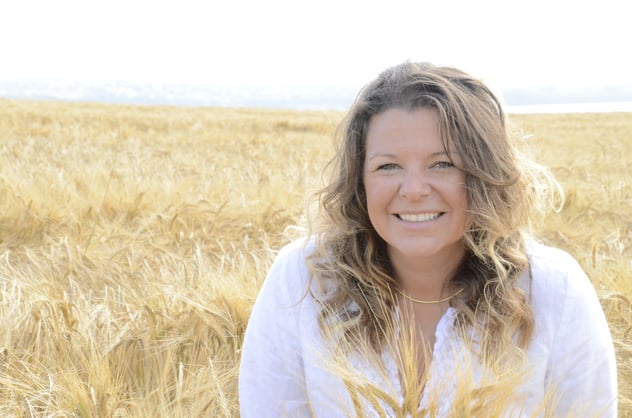 Tell us a little bit about what you do and how you ended up working in the hospitality industry.
About 15 years ago I was working in marketing and PR doing events, but I've always had a passion for food. After I came back from travelling the world for a year with my husband I was like: right, I have to work in the restaurant business. It's something I've always been excited about, and I was lucky enough to get my first job working for Gordon Ramsay. I ended up running private dining for his restaurants, which was great because it combined the marketing and events stuff I had done before with the restaurant business.
I've since worked with other restaurant groups, including with Rick Stein. These days I offer consulting. I'm keen to help organizations understand how to cherish their guests. I try to explain to hospitality businesses how important it is to convey feeling and to genuinely and authentically welcome your guests and make them the heart of your business, so that the guest will want to talk about them.


---

You focus on bringing across company values to the staff in your training as well. Why do you think that's important?
I think that the staff are the voice of the organization, and if they haven't internalized what you believe in, they won't share it. You want your staff to be your ambassadors, so it's important that every person in your organization acts in a way you would be proud of and you feel adds value to your business.
One of the things that is critical when hiring people is hiring for enthusiasm and attitude. Then you can train the rest and teach them what your brand is about and help them understand your values. Businesses spend a lot of time creating brand ideas, and if you don't help your staff understand them, you've almost wasted all that effort. Because you can't be everywhere in your organization all the time. Your staff are who your customers will see, so it's critical they get what you're trying to achieve.


---
You've worked in a lot of different countries. Have you found major differences in the way that hospitality and service works across the world?
Yes, huge differences. Some nations seem so much more at ease with hospitality than we do in the UK. We're not very hospitable in terms of restaurant service. I would say we're probably one of the poorest, and that's because a lot of the staff don't feel valued here. There's a culture where hospitality isn't considered a highly desired profession. Whereas when we cross over to France, hospitality people are very professional and held in high esteem.


"You've got to shake things up every now and again and make sure you're still doing the right thing."

There's a lot of difference in service. When you jump over to Asia, Hong Kong for example is kind of more formal, whereas Thailand is a lot warmer and friendlier and more laid back. The smiles are completely authentic. We can all learn from each other. It's great to sort of cherry pick all the best traits from around the world and try to bring them together and make them work in a way that makes people feel comfortable and relaxed.
---
You've worked at some high end places as well, working for the likes of Gordon Ramsay and Rick Stein. Did you learn anything in those particular places?
One that I've learned is that people want to feel special. It's not just people with a lot of money that go there all the time, a lot of people saved up a long time wanting to go to these restaurants because they've heard about the incredible food and have huge expectations. It's a lot of pressure for staff to deliver and make their night spectacular.
It's never just about the food that comes to the table, it's about the atmosphere and how your server can change your evening. Servers have to make sure that the people who've gone all out and put on their cocktail dresses and look stunning are made to feel like a million dollars and made to feel like they're the most important person that's ever walked through the door. I think that making people feel important is the greatest thing I've learned from working there, because I think that's just as important in a café or pub as it is in those restaurants.


---
On your website you say 'A bad restaurant experience makes me want to cry'. What is something that can break the restaurant experience for you?
Being ignored, generally. Feeling like it wouldn't matter if you were there or not. It does make me want to walk out and think well, I could go and spend my money next door… Also people not knowing anything about what they're doing. Not knowing the menu, when you ask a question and it's as if they've never seen anything on that menu before.
And this can be overcome if you've got the right attitude and you're like 'oh I'm really sorry, I'll go and find out'. Charm and warmth can get over lack of knowledge, but the two combined, when you have someone who doesn't know and doesn't care, that's a recipe for disaster.


"Servers have to make sure that people who've gone all out to look stunning are made to feel like they're the most important person that's ever walked through the door."

It's easy to fall into bad habits in service or presentation or the way the restaurant looks and you just think 'have you not left your own building? Have you not seen what other people are doing? Because if you had I'm sure you would have done something differently.'
I think a lot of people fall into the trap of not asking themselves if they're doing things right. They're worried about what they might see and think it's too much and they're like 'we've always done it this way'. That's one of the most dangerous phrases in business history. You've got to shake things up every now and again and make sure you're still doing the right thing.
---
Do you have tips for servers who get overwhelmed during rush times, to avoid guests feeling ignored?
I think that even if you're really busy the most important thing is to just make that first contact and be genuine. Make sure you at least give a menu. Manage the expectation if it's busy. If I walk into a restaurant and I don't know that thirty people have just ordered and I'm probably not going to get my main course for another half hour, tell me that. Because as a guest, I should be at the heart of your organization.
Also, never walk back to the kitchen from a table without doing something on the journey back. Whether it's clearing a glass, checking if someone's okay, it's a two-way journey.


---

What is something you feel that service training lacks?
The manager at The Savoy told me he could tell what the staff were like from their order book. If they were scribbling and it was chaotic, he would always take them aside and talk to them about it. As a manager that's something that you can look out for in your staff. If you think the tickets aren't neat or ordered, then clearly the person taking the order isn't doing things in an orderly fashion so that's something you can pick up on.
Get staff engaged by making sure they've tasted the dishes and making sure they understand the product. When someone doesn't understand a menu question that's not their fault really, it's probably the fact they haven't been told what these things are.
And proper briefing. Getting your staff in 20 minutes before you open rather than 10 to make sure they have a full briefing before service is so important. And when people do well, reward them. Staff motivation will only stay high if you are informed and rewarded. And basically, disenchanted staff are the ones who end up giving a bad impression to the customer, so looking after them is key.
Get Typsy updates straight in your inbox! Sign up to our newsletter now.