Typsy has today announced an exciting new partnership with The Career Academy to help students gain Globally Recognised Qualifications.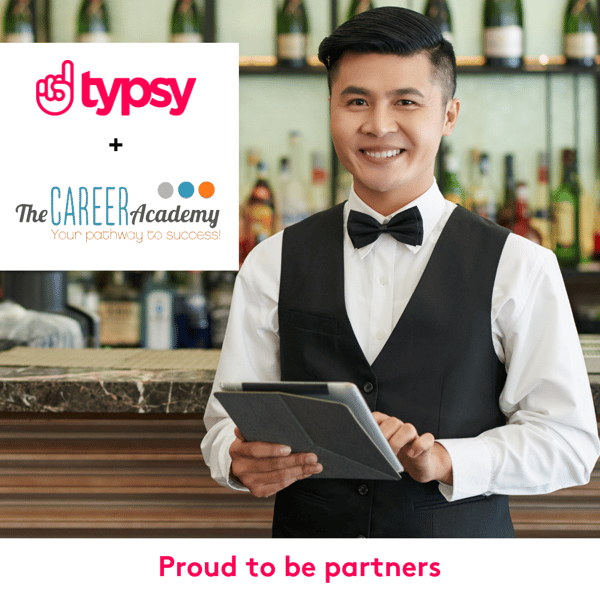 Typsy offers an online video library of more than 450 lessons, predominantly less than five minutes in length, to help hospitality learning institutions, hotel and restaurant chains, food and beverage venues and passionate individuals upskill, serve guests better, and make every hospitality moment exceptional. All video lessons are available in five languages including English, French, Spanish, Mandarin and Hindi in closed captions.
Typsy founder and CEO Jonathan Plowright said "Typsy is delighted to help The Career Academy students achieve globally recognized qualifications that they can use to gain employment and build successful careers.
"There are currently around 292 million jobs in the hospitality industry, with that number expected to jump by 380 million by 2027 to meet market demand. By enabling people to access knowledge across a range of faculties, from business and people management to specialist culinary skills, Typsy is on a mission to help people around the world pursue their passions and build rewarding hospitality careers quickly and easily."
The Career Academy's Hospitality and Tourism courses are already endorsed by the Institute of Hospitality and this new partnership further enhances the strength of the qualifications or micro-credentials students will receive.