Patrick Yearout is the Director of Training and Recruiting for Ivar's, a seafood chain in Washington State. He has spent over two decades in the hospitality industry, and advocated for the importance of training as President of the Council of Hotel and Restaurant Trainers (CHART).
In this interview, we really drill down into the importance of training in your restaurant, even if you don't have a huge budget. We also talk about the benefits of connecting with likeminded people in the industry.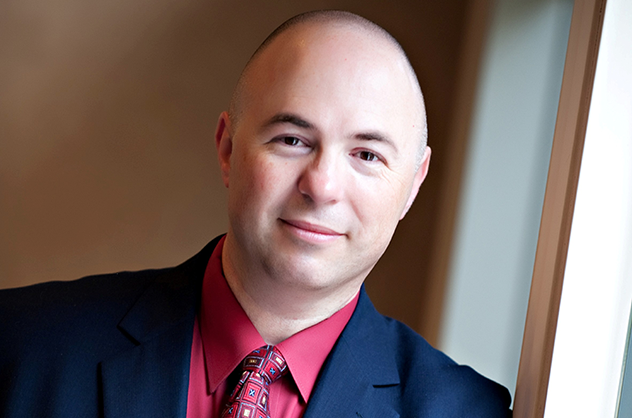 You've been in hospitality for quite some time now. How did you get started in the industry?
I've been in the industry for 24 years now. I like to tell people I started working at the top and I'm working my way down. I got a degree in finance and worked in corporate banking, which I didn't enjoy. A friend of mine owns franchise sandwich shops and he asked me if I would like to be an office manager, help with their accounts, their marketing and stuff.
I thought that sounded more fun than the stuff I was doing, so I made the switch. I started helping with little things at first, and eventually he decided to scale down to one shop and we became co-owners. Doing that for seven years, I learned all about what it meant to be a business owner and operator.
But I was really most passionate about the training and development side of things, and so I ended up at Ivar's. I evolved into training and then took over recruiting a few years ago as well.


---
Let's talk about orientation training first. How long do you think that should last?
In quick service it is probably between an hour and two hours, where you show a new employee around, introduce them to other staff members and acclimatize them. In full service this tends to be more like three to four hours because the restaurants are bigger.
I'm currently working on online orientation, bringing together information and videos that will provide employees with the background that they need in a more consistent way so everybody coming in gets the same information. Because I would love to be on hand for every new employee's orientation, but we have up to 1,300 employees, and I just can't be everywhere.
At CHART we've done a study over the last few years to take the pulse of training and development in the hospitality industry. One of the facts that came out is the more time you spend on orientation training, the lower your turnover rate. So improving the orientation process is definitely a goal of mine.


---
What advice do you have for managers who are training their staff?
I think a lot of it is just understanding your employees first, making sure you know what their issues are and having open channels of communication. You don't want someone who attacks the employees, who goes 'Why is this so dirty? Why is that going so slow?' You want to take a collaborative approach and work with the team.
Ask what problems people are dealing with and help guide them and mentor them. Help them set goals so that they can achieve them and feel good about what they're doing. That's a really big part of carrying a people-focussed culture, and that starts from the district manager down to the general managers to the employees.


"The more time you spend on orientation training, the lower your turnover rate. So improving the orientation process is definitely a goal of mine."

For general managers, there's a lot you can do to help your employee grow and stretch, even if you don't have a large training budget. You can still work with your staff and get them excited about working in the restaurant industry by doing simple stuff. You could give employees Twitter feeds that they can read for example, so they know what's going on in the industry beyond the four walls of your restaurant.

You can show them your P&L statement so they understand the financial aspect of the organization. You can get them involved in scheduling or interviewing or banking or doing the food order. It can be an eye opening experience because employees don't realize how expensive food is. It can help them commit to the business and want to help after they get an understanding of how they can help make it more successful.
There are all kinds of ways of connecting with your employees and getting that commitment, which doesn't have to be an expensive endeavor. It's simple things like that that make people commit, and the longer they stay, the more productive they are and the more valuable they become as employees.
---
What tips do you have to help managers delegate more successfully?
I think the big challenge with delegating is to not let somebody go off completely on their own. You have to be there as a mentor and a guide. We will often start with small projects. There are always projects that the manager doesn't have time for – oftentimes those projects you just can't get to are a great place to start in terms of delegating to employees.
It gives people practice being a leader to take on their own project. All of a sudden they've got a deadline, they're got a budget, and they have to enlist other people to help them. A pre-shift meeting is a great way to start, for example. It's something that only takes two to five minutes. It's not a huge commitment, but it forces the employee to come up with a plan and to practise their communication skills. It's a very low risk thing to get people excited and to think of themselves in a role beyond just being an employee.


---
What would you say to restaurants that don't have any sort of training program or budget in place?
There's a lot you can do. Your training program can be as structured or as informal as you want to be. For me, CHART has been a place where I get a lot of ideas from people. When you go to their conferences it connects you with a group of about 500 trainers, which gives you access to some of the best minds in the industry.


"It's simple things that make people commit, and the longer they stay, the more valuable they become as employees."

Even if CHART is not necessarily available near you, there are all kinds of organizations through which you can connect with people. It might be the chamber of commerce, a restaurant group or a HR roundtable. If you're in a mall or somewhere near other businesses, you can share ideas between the different businesses. If you don't have a training program and you don't know where to start, my advice is to get connected with other people in your industry.
There are so many different ways of looking at hospitality. If you can find someone to help you, share ideas, mentor you and guide you, it goes a very long way. The best advice I would ever give anyone is to connect with others out there, because the stronger we get and the stronger the industry gets, the better it is for everyone.
For more restaurant training advice, you can follow Patrick on Twitter @patrickyearout.