As the end of October nears so does everyone's favorite spooky holiday - Halloween, celebrated on the 31st of October, the day before winter officially kicks off in the Northern Hemisphere.
Halloween as we know it today is a modern American holiday but it is fast spreading to the rest of the world. The excessive nature of Halloween celebrations makes it a perfect holiday to run a promotion around in a hospitality business. In the US, an estimated $6 billion are spent on celebrations, so it can be a very profitable day for business!
Below you'll find some ideas to get you thinking about organizing your own Halloween promotion.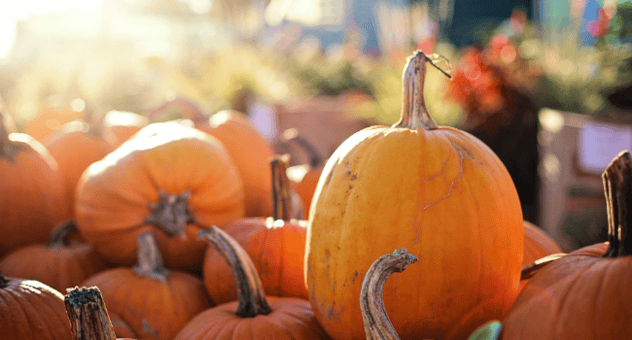 Halloween today is a secular celebration that involves dressing up, trick-or-treating, gorging on candy and telling ghost stories. But there is a good reason for the eeriness that goes hand in hand with Halloween celebrations.
Our modern rituals for this holiday have roots in many ancient customs. Traditionally Halloween is part of a three-day Christian observance, Allhallowtide, to remember the deceased. Going back even further, the holiday has origins in the Celtic festival of Samhain. According to legend, Halloween is when the dividing line between the realm of the living and the realm of the departed is at its blurriest, and ghosts come to wander the streets.
Over time Halloween celebrations evolved through different contexts and happenings. By the 1930s in the US, Halloween had become the secular holiday we celebrate today - but while the religious and superstitious aspects may have faded, the embrace of all things scary remains!
There are so many fun things you can do to boost revenue for your business on this holiday, just by getting into the spirit of Halloween and embracing all that is spooky and excessive!


Decorate your venue
Get your venue looking the part! Halloween decorations are all about embracing the scary things we usually shy away from - cobwebs, spiders, bats, black cats, witch hats, skulls, tombstones, monsters, ghosts. Candles and Jack-o-Lanterns are an excellent ways to create eerie shadows, and orange and black are the colour scheme of the day. You can find plenty of decorating ideas in stores, or get your craft skills working and do it yourself!
Of course if the over-the-top style of the holiday isn't really your thing or doesn't suit your venue, there are plenty of other ways you can embrace the Halloween spirit. Halloween marks the end of fall so you can utilize the natural elements to decorate your venue - think fallen leaves, pumpkins, branches, dried flowers. Use earthy tones and make the most of the pumpkin craze. You can turn pumpkins into lanterns (of course) but also vases, and punch and food bowls!
But nothing is stopping you from doing something completely different. Putting your own spin on Halloween decor will set you apart and let your brand shine through while you're getting involved in festivities.


Get dressed up
Everyone loves dressing up for Halloween! Get your staff in the spirit by encouraging them to wear a costume to work on the day - it's fun for your team and customers will love it! Who doesn't want their Halloween morning coffee made by a zombie, or their dinner served by a vampire! Just remember the dress-up no-nos - there are plenty of great costume ideas that aren't inappropriate or offensive.
You can organize a contest for the best customer costume or offer discounts for customers who come to your business dressed up for the holiday. Everyone loves to put on a costume for Halloween anyway but offering a good incentive for dress ups is a great way to get customers through the door.


Customize your menu
Halloween is a great time to offer food and drink specials. There are so many delicious themed snacks you can whip up and so many fun presentation ideas to play around with.
Pumpkin everything is a good place to start. Sweet and savoury snacks, hot and cold drinks - basically anything you can think of can be made with a pumpkin twist! But there are so many other ways you can incorporate the holiday's theme into your food and drink specials. Meringues shaped like ghosts, pancakes fashioned into skulls, "Zombie Booger" candied popcorn… Then there are all the different garnishes you can use to get your snacks looking the part. Think candy worms and eyeballs, grenadine drizzled like blood, Irish cream curdled in acidic drinks to look like braaaaains - you're definitely not short of options! These websites have some excellent recipes for food and drinks, and fun presentation ideas: here & here.
If you really want to set yourself apart, consider a sugar-free menu for the day! The excessive consumption of sugar on Halloween is part of the fun, but for the health-conscious, this can be a nightmare. Offering delicious, guilt-free snacks that still embrace the Halloween theme could be very rewarding for your business.


Throw a party
Halloween is the perfect time to host an event in your venue. You could throw a costume party, organize a gig (Misfits cover band, anyone?), host a trivia night about all things spooky and scary, have a horror movie screening, or a magic show!
You can hold contests, organize take-home goodie bags (perhaps cleverly branded with your business logo dressed up for the holiday) and have specials available only for that night.
Consider what other businesses in your area are organizing for Halloween and see what you can bring to the table that will set you apart and bring customers through the door.
Embrace all things eerie and mysterious this year and plan a Halloween promotion for your business. There are so many different things you can plan for your venue that will boost revenue while inviting your customers and your staff to have a good time embracing this exciting holiday. Let your creativity go wild - excess is the theme of Halloween, after all!
You might also like