Anyone who's lucky enough to have stayed at Disneyland as a kid remembers the magical feeling of being a part of the fantasy world that's created for you in their hotels.
I remember keeping the complimentary Mickey Mouse soaps for months after my family and I stayed at the park's Davey Crockett cabin. There's just something about it.
But you know what? As adults, it can be just as awesome to stay in environments where we can let our imagination run wild a bit. Holidays are all about escaping reality for a while, and what better way to do that than to stay in a funky themed hotel room?
Fortunately, plenty of hoteliers have decided to go for a theme that's well, a bit different. So, it's time to let your inner geek out. Here are some of the coolest themed hotels around the world.
---
Godzilla themed hotel in Tokyo, Japan


Photo: The Wall Street Journal
Hotel Gracery Shinjuku in Tokyo features a 12 meter tall Godzilla head. It can be seen from six of the hotel rooms, which almost makes it seem like the creature from the 1954 movie has run loose in its home city. The hotel rooms are decorated with a giant Godzilla claw and some cool memorabilia from the movie. Rawwwr!
---
Harry Potter themed hotel in London, United Kingdom


Photo: The Georgian House
Harry Potter fans around the world, rejoice! You can now stay at a Harry Potter-themed hotel in London. The Georgian House hotel has fitted its Wizard Chambers with Hogwards-like styling, including Hogwards Houses' shields, spellbinding books and a fireplace for those traveling by Floo network. Even muggles will feel like wizards at this hotel.
---
Hello Kitty themed hotel in Hsinchu, Taiwan



Photos: Hello Hello Kitty Blog

If you're going to do a Hello Kitty hotel, you might as well go all out. That's what the owners of the Hello Kitty Townhouse Hotel in Hsinchu, Taiwan must have thought. Everything, and I mean everything has been Hello-Kitty-nized. The carpet, the shower curtains, the couches… The exterior of the house looks like a life-sized Hello Kitty dollhouse. A purrfect retreat for the true Hello Kitty fan.
---
Batman themed hotel in Kaohsiung, Taiwan


Photos: Eden Motel

If the Hello Kitty townhouse is a bit too pink for you, perhaps the Batman bedroom in the Eden Motel in Taiwan will tickle your fancy. This hotel room is no Batcave. It's an ultra-stylish suite that Bruce Wayne himself sure wouldn't mind staying in. The Batman signature logo is reinforced everywhere and there's even a Batmobile seat. Holy hotel room, Batman!
---
Sandcastle hotel in The Netherlands


Photos: Zand Hotel/Global PowWow
Is one of your favourite holiday sensations that of the sand between your toes? Then perhaps Zandhotel in the Netherlands is for you. Built around the annual sand sculpture festival, the hotel room is the very first sand hotel in the world. And yes, it is an actual full size sandcastle.
The Zandhotel is decorated with over 30 large sand sculptures and have reinforced walls and ceilings packed with sand. There's electricity too. You're sure to have a sand-tastic stay.
---
Dinosaur hotel in Denver, USA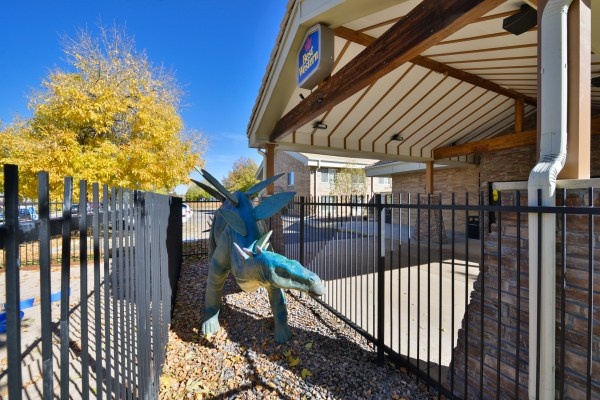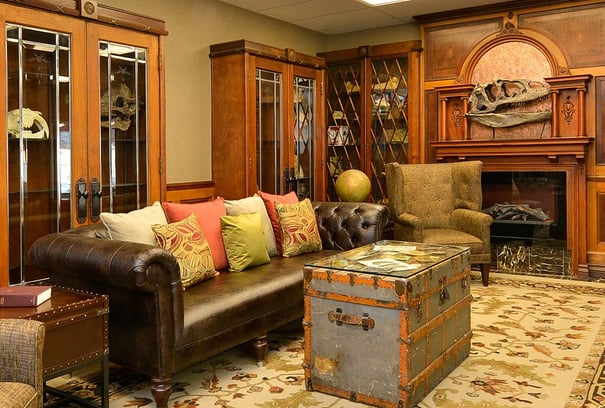 Photos: Boing Boing/Dino Town
If palaeontology is your thing, you're going to dig The Dino Hotel in Denver. The owners of this Best Western said they aimed to create an experience "where you feel like you're walking into a 19th century explorer's club in the Gilded Age of dinosaur exploration".
They have some pretty big replicas of dino heads, including those Eddie the Edmontosaurus, Fran the Acrocanthosaurus and Butthead the Pachycephalosaurus.
---
Alice In Wonderland hotel in Brighton, United Kingdom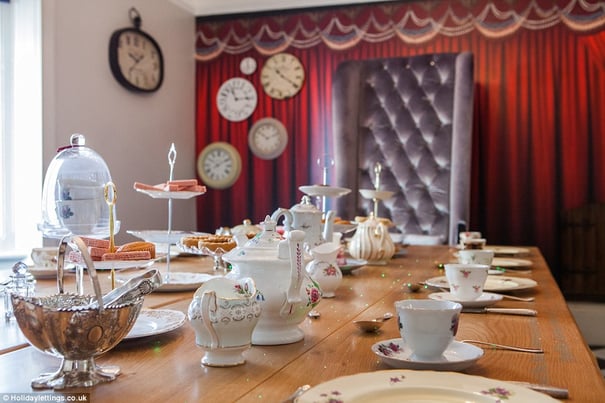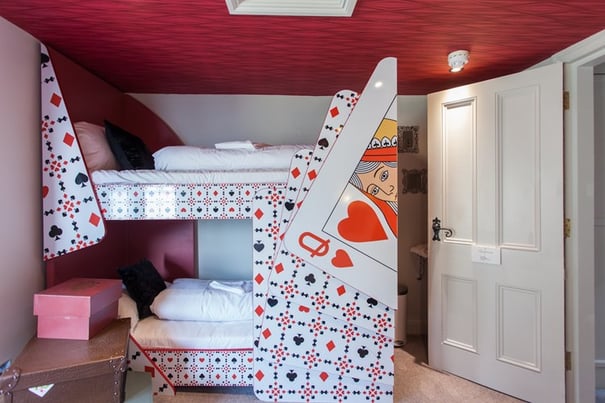 Photos: HolidayLettings/Wonderland House
Go down the rabbit hole the next time you're in England's seaside town Brighton. The Wonderland House is a delightful accommodation space entirely in the theme of Lewis Carroll's Alice In Wonderland. This place is perfect for tea parties or just to celebrate your unbirthday.
---
Hobbit themed motel in Otorohanga, New Zealand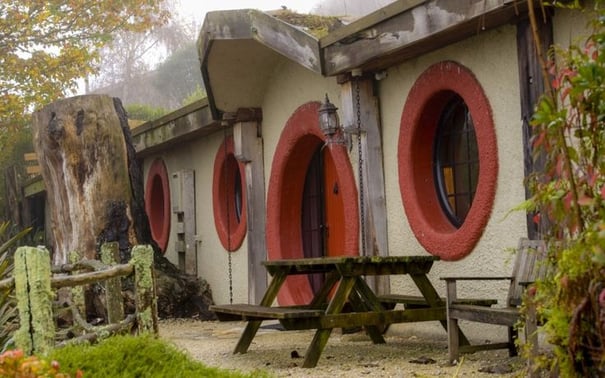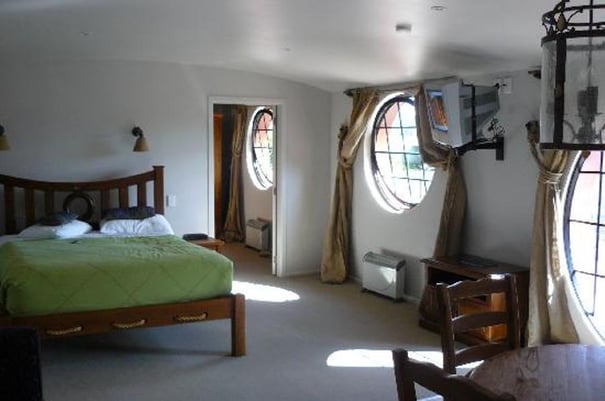 Photos: The Land of Shadow
If you've ever been to New Zealand you'll know the island has fully capitalized on the Lord of the Rings franchise. There are many Hobbit sites to be admired in NZ, and if you want to live like a Hobbit and sleep like a Hobbit on your holiday, you can do so at the Hobbit Motel in Otorohanga. Don't worry, the units are suitable for humans.
If you're not a Hobbit fan, you can alternatively sleep in a train, plane or ship at this motel. It's always good to have options.
---
Dog-shaped hotel in Cottonwood, USA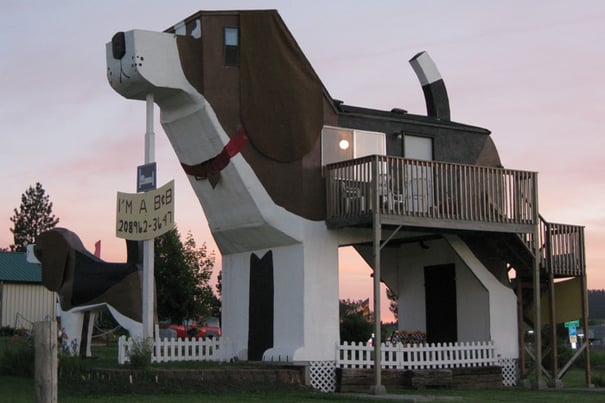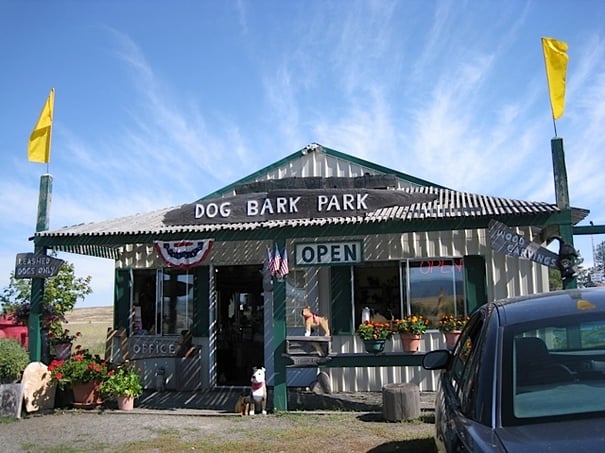 Have you always dreamed about sleeping in a building shaped like a dog? Me neither, but at Dog Bark Park Inn in Cottonwood, Idaho you can stay in the world's largest beagle. The married couple that owns the property make a living carving wooden dogs with chainsaws. Pick one up at the inn's shop, or you can check into a room after a ruff roadtrip.
---
Jail hotel in Ljubljana, Slovenia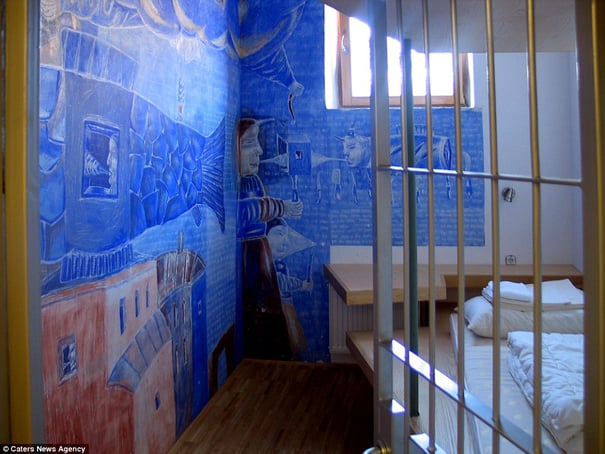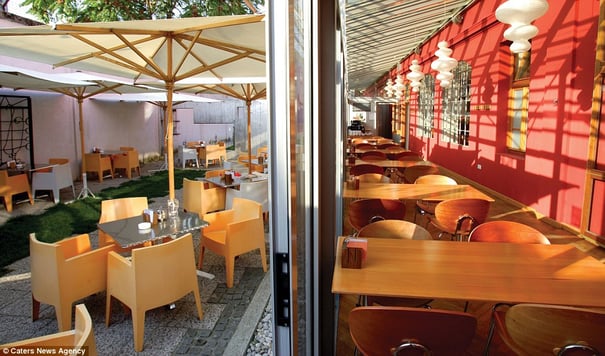 Photos: Caters News Agency
The next time you're backpacking through Slovenia you may just end up doing some jail time in Ljubljana. Don't worry, we're not talking about a life sentence here. Owners of Hostel Celica have turned a 130 year old military prison into a funky hostel. Voted hippest hostel in the world by Lonely Planet, the jail hostel has 20 cells for travelers to stay in and the original bars are still in the doors and windows. Bring your striped pyjamas.