When you hear 'Michelin star restaurant', you automatically think prestige, excellence and unbelievable food. For restaurants and chefs, it's arguably one of the best awards to receive because of its timeless and global recognition.
It's fascinating that Michelin star restaurants started as a genius PR exercise for the tire company of the same name. In 1900, French Michelin brothers Ándre and Édouard published the first Michelin Guide.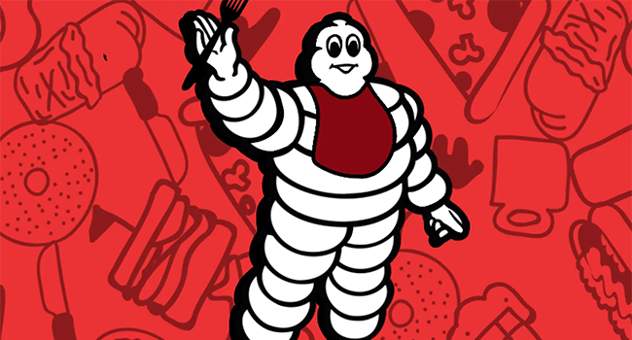 There were few cars and drivers at the time, so the guide had information for motorists on hotels, restaurants, gas stations, maps and mechanics around France (think of it as the early beginnings of the Lonely Planet travel guides). The goal was to encourage people to drive, explore and buy their tires.
The restaurant section of the guide gained popularity, and the first Michelin stars were awarded to restaurants in 1926. In 1931 the three-star rating system was developed and has since been used.
But here's the real question – how does a restaurant earn a Michelin star?
---
Be where Michelin is

This tip might seem obvious, but only certain regions of the world are covered by the Michelin Guide. Currently 28 countries are included. Europe has the most presence, followed by pockets of South-east Asia and North America.
In 2015 South America was the latest region added to the Michelin Guide, with focus on Rio de Janeiro and Sao Paulo. Find a full world map of which regions are included in the Michelin Guide here. In the meantime, we'll all have to stay tuned for any new additions.
---
Be consistently awesome at what you do
It's no easy path, but becoming an outstanding restaurant that deserves a Michelin star requires tons of hard work.
Key criteria Michelin inspectors assess restaurants on include:
Quality of the products
Mastery of flavor and cooking techniques
The personality of the chef in their cuisine
Value for money
Consistency between visits
When this is compromised it shows. Back in 2014, culinary heavyweight Gordon Ramsay lost two Michelin stars for his restaurant due to quality issues.
Consistency is also particularly important for inspectors. They will dine anonymously multiple times before awarding restaurants, meaning it's important to bring your A-game every time your restaurant opens for service.
One Michelin inspector reiterated this to The Telegraph, "If we award a star or take one away we know the difference it will make to somebody's business. So we've got to be absolutely sure and go as many times as we have to in order to ensure consistency."


---
Get the right attention

Build your restaurant's reputation through great work, and the right kind of attention will flow on naturally. Give your customers positive reasons to return and preach, whether to their friends, family or online. Eventually media coverage and reviews will follow, although building connections with your local media doesn't hurt.
Keep in mind Michelin inspectors are always combing through online and print reviews, so good media attention will help them find your restaurant.
For super keen restaurateurs there's another sneaky way to get noticed, although it's not practiced as much today. Nicknamed the 'Walk to Canossa', chefs would travel to Paris and meet with the Michelin Guide editors to pitch their restaurant in the hopes of being considered for Michelin recognition.


---
Stay focused

Focus on your restaurant and the execution, while also improving. Michelin stars shouldn't be the core of your restaurant, but rather the icing on the cake. Hard work doesn't get recognized by accident; even the unexpected street food vendor can gain Michelin stardom – read up on chef Chan Hon Meng's inspiring story. Then who knows, maybe your restaurant will get a call with these famous words:
"Bonjour, this is (name) with Le Guide Michelin. We are calling to inform you that you will be included as One Star in the next Michelin guide for (city)".
You might also like