Right off the bat I'm going to get this out there: I hate the word 'millennials'. I'm not just saying that because I am one. From a marketing perspective I think the term generalises two age groups – 18-24 year olds and 25-34 year olds – who are at different stages in terms of their income and travel preferences.
But for the purposes of this article I'm going to break the age group down. This information will help you hone in on the differences between younger and older millennials, so you can really target your marketing.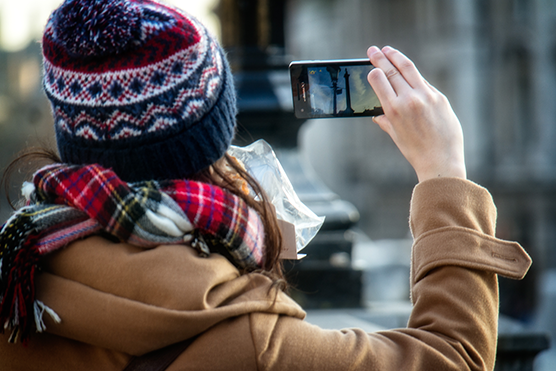 A quick snapshot: Younger vs. older millennials

Younger millennials: 18-24 year olds
A high proportion are university students.
Half still live at home, which means they have high disposable incomes.
Most likely to spend their savings on travel.
Prefer hostels and budget accommodation close to bars and public transport.
Prefer long-term backpacking trips because they have fewer commitments.
Less brand loyal than older millennials – 22% belong to a hotel loyalty program.
Only a low proportion are solo female travellers (0.4%).


Older millennials: 25-34 year olds
Starting to earn higher incomes.
A higher proportion are married or in long-term relationships, and enjoy taking family holidays.
More willing to spend their disposable income on luxury accommodation.
Travel more than any other age group, including younger millennials.
More brand loyal than younger millennials – 41% belong to a hotel loyalty program.
Happy to spend company money on room service and fine dining.
More likely to be solo female travellers (9%).


---
What amenities do they want?

Public transport
According to a survey from Chase Card Services, 19% of millennials see proximity to public transport as a deal breaker when choosing a hotel.
This is arguably even more important to travellers under 25, who have to pay additional premiums to hire a car. If you're targeting this age group, consider organising a shuttle service between your property and the nearest airport or train station.
If this is unfeasible for your property, you could offer free bikes for hire so they have a means of exploring once they arrive. As the rise of share services like Uber has highlighted, younger travellers are keen to reduce their carbon footprint. They'll embrace anything that allows them to keep fit while doing so.


Free Wi-Fi
While online news sources are a little obsessed with millennials' demands for outlandish technology (like smartphone check-ins, robot concierges and apps for ordering room service), it doesn't have to be that complicated.
But there is one amenity that all millennials just expect as a given these days, and that's free Wi-Fi. A whopping 97% of them post on social media while travelling, and they expect to be able to access it whenever they're on your property. If they're being slogged with hourly access fees, you can bet they're going to gripe about it on TripAdvisor.


Healthy food
Millennials are very health-conscious. They've grown up during the rise of foodie culture and expect certain dietary options to be available on your menu. Including organic, gluten-free and vegan items tells them that you're sympathetic to their needs.
If you're targeting younger millennials, offer some complimentary grab-and-go breakfast items so they can stick to their budget, get out and explore early. Include free water bottles in their rooms in favour of a mini-bar, and a vending machine within walking distance so they can purchase snacks on a 24-hour basis.
Older millennials travelling for business are more likely to indulge in a fancy breakfast (which they can then charge to their company). If you don't have a full service restaurant, include a foodie itinerary in your welcome pack, with a list of nearby brunch spots.

Communal spaces
According to that Chase Card Services study, 57% of millennials want to meet the other people staying at their hotel. An indoor communal area with a TV and couches, or an outdoor fire pit and picnic area, would be a great way to facilitate this. Organising casual tours of the area also offers them the opportunity to mingle.

Pet friendly rooms
Millennials are putting off having children until their late twenties and early thirties. As a result, more and more are keeping pets instead, which means they're more inclined to choose pet-friendly accommodations. Because pets are very much a member of their families, they pay attention when you offer perks like chew toys, pet beds or treats.

Loyalty programs with a twist
Younger travellers want a good deal more than anything, which is why they aren't particularly attached to one hotel brand. But that doesn't mean they won't join hotel loyalty programs – they just need the right incentive.
Those who do join tend to be in the older 25-34 age bracket, because they have more advanced careers and higher incomes. A majority will spend their reward points on free or discounted room stays. However, a study by Software Advice - a website providing reviews of hotel management software products - suggests that younger millennials will also join a hotel loyalty program if the rewards are personal and unexpected. It's just that few hotels actually market to their interests.
Here's a good example: every time I have an appointment with my local dentist, I get an email asking about my taste in music. They use my answers to create a personalised playlist for me so I feel more comfortable in the chair. This dentist is slightly more expensive than others in the neighbourhood, but I keep going back because I love this special treatment.
And that's the key to a millennial's heart. Communicate with them regularly, surprise them with your insights, and they will be just as loyal as any other generation.