You've probably run events in your cafe before, and I'm sure by now you're on top of your social media marketing to get more people through the door. But have you ever thought about bringing the two together?
Events can be a great way to get some activity on social media, and Instagram is an excellent platform of choice.People love taking photos when they're out and about. If you want some user-generated content happening, inviting people for an event and then encouraging them to share photos may be just the way to do that.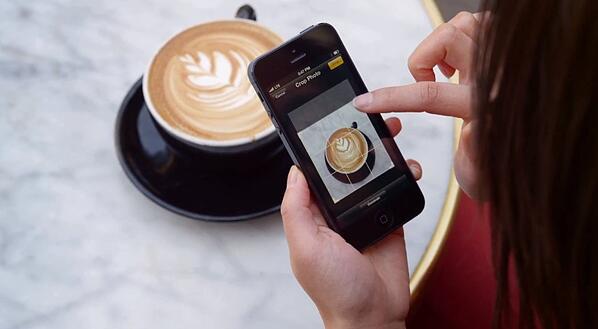 Sound like a lot of effort? Not at all! Just follow these simple steps for an effective and fun Instagram event.


---
Set a goal and craft your event idea

Before you start planning, it's a good idea to define the objective of your event. For example, your goal could be getting people posting about you on Instagram and increasing brand awareness. Setting a goal will help you make sure everything you do around your event will serve its original purpose.
Next, put your event idea together. How about teaming up with a local designer to run an after-hours high tea runway show at your cafe for Fashion Week? You could invite influential fashion bloggers and get the designer to cross-promote for maximum exposure.
Or will you run a plating workshop where your kitchen staff - or maybe even a famous guest chef - teaches people how to make dishes look pretty as a picture? At this event you're guaranteed to attract keen foodstagrammers, who will share pictures of the finished product.
There's so much you can do, so try to come up with the best idea to attract people to your event, and then make it happen.


---
Identify and contact influencers

To reach a large Instagram audience, you could invite local influencers to cover the event on their stream. To identify influencers in your area, try searching relevant local hashtags in the Instagram app, like #foodtoronto. Alternatively, try using Followerwonk and Circle Count to search for popular users on Twitter and Google+, and then search for them on Instagram.
Go wide when choosing your influencers. Food bloggers are great because they're niche and have a follower base of foodies, but your influencers don't necessarily have to be food-focused. After all, who doesn't love good food and coffee? If you're hosting a poetry night and find a poet with a large following on Instagram, there's a big chance his followers still like to go out for brunch or a coffee once in a while.
Once you've identified your influencers, reach out to them. Send them a personalized direct message through Instagram with a quirky photo invitation. Make them feel special. You can always consider paying an Instagrammer to take photos on the night and share them with their following, but the excitement of the event itself might be enough to convince them to come.


---
Use your marketing channels to spread the word

If your event is open to the public, use all your marketing channels to get the word out. Just because the event is focused on Instagram doesn't mean you can't post a status on Facebook. Think about the marketing channels you have available: social media, email marketing, posters in your venue, flyers you give out to your customers... You can get a bit of traction even without a big marketing spend. Think of local retailers you might be able to team up with so they can cross-promote the event for you.
See if you can find any websites you can leverage off by listing your event. Often there are event sites for local areas, so find out what yours is and put your event down. You can also use Eventbrite to distribute tickets. If your event is free, then you can use Eventbrite for free too.


---
#Hashtag

To get some user-generated content on the day of the event, you want to make sure people know the hashtag you want them to use.
So put it everywhere; in your Instagram posts in the lead up to your event, on the invitation you send out, on your menu boards, on the napkins you use on the night... you get the idea.
Choose your hashtag wisely. Make it memorable and easy to spell. For large events, you can serve up a hashtag specific for the event, like #cremafashionshow15. Or just use your regular brand hashtag, like #cremacoffeehouse.


---
Create photo opportunities

On the day of the event, create photo opportunities to generate snaps published by your guests.
You could set up a selfie station in the corner of your cafe. Serve up pretty food that people will want to photograph. Organize a small contest on the night where one lucky Instagram publisher will win a free Sunday brunch for two people. Put up screens with a live stream of images posted with the hashtag.
Spend some time creating a strategy to get people taking photos on Instagram because it's the purpose of the event. And of course, join in yourself! Post some photos on the night or have an employee take photos of guests and share them to Instagram.


---
After the event

The marketing doesn't end when your event does. Afterwards, it's time to measure up the success of your event. Do a search for your hashtag and see who posted what and comment on people's images. A simple 'That's a great shot of a great night' or 'Thanks for coming! We had a blast' goes a long way.
Keep in touch with the people who are following you and posting for you - you may want to contact them again in the future. You could even consider sending your VIPs a direct message to thank them for coming. And if someone posted a great shot, why not Regram it to your own feed? Put the user-generated content in the spotlight.
And that's it. If all goes right, you'll have some extra engagement and exposure on Instagram, which will likely drive people into your cafe. All because of a simple Instagram event. Try it! I'm curious to hear about your results.