Last week was a big week for us: we hosted our first event with live speakers from the hospitality industry. And boy, did they inspire us!
Upside Live Melbourne was all about 10X-ing your customer experience and how you need to build a loyal tribe to grow your hospitality business. Everyone put their own spin on the topic and shared their unique stories.
Missed out? Never fear! We'll have videos of the event that we'll share with you, so keep a close eye on our social media channels. For now, let us reflect on some of the lessons we learned on the night.
---
Pauline Nguyen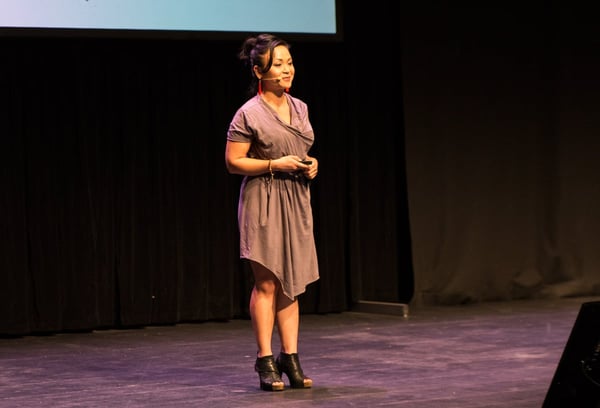 Pauline Nguyen opened the evening, and with doing so really set the tone. She shared an incredible story about coming to Australia on a boat from Vietnam when she was just a child. She then started working in hospitality when she was only 7 years old.
Despite these hardships, she has managed to build the most awarded Vietnamese restaurant in the world: Red Lantern in Sydney. How did she get there? By working hard, but most importantly, through connection.
"Connection is what gives our lives meaning and purpose."
—Pauline Nguyen
Guests look for connection in your hospitality business. In Pauline's own words, now is the time to start 10X-ing our restaurant businesses. Why? "Because it scares the hell out of us!"


---
Rowena Carter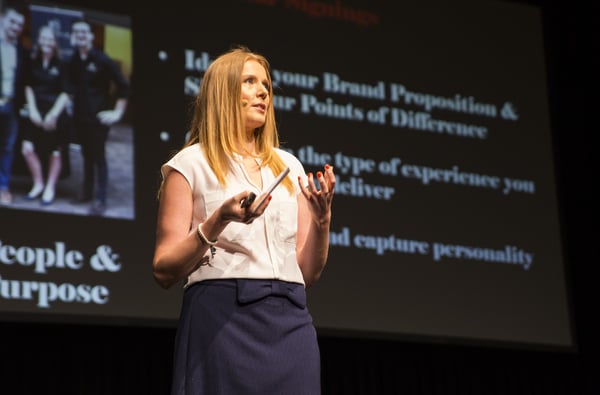 Rowena Carter has learned a lot as a HR Manager at some of the world's biggest hotel brands. In her last position at 8Hotels in Sydney, she truly 10X-ed their customer service from within, by offering employees a workplace where they could shine.
Rowena taught us how she gave her staff the VIP treatment - literally; new employees were offered free nights in a hotel suite to experience what staying there was really like. She also made sure they really rewarded outstanding staff, and separated the 'thrillers from the killers'.
Our favorite take-away from her talk? To achieve outstanding customer service, you have to invest in the people who deliver those services: your staff.
Continually remind your staff why it's great to work for you - Rowena Carter #UpsideLive

— leishf (@leishf) October 28, 2015


---
Matt Mullins
Matt Mullins is the co-owner of Sand Hill Road, a pub group that has owned and operated 8 pubs in Melbourne, including the Prahran Hotel and Terminus Hotel. During his time in the industry, Matt has focused on creating spaces for people to drink and socialize. Rather than putting up walls in his pub, he tore them down.
Matt's realized that it's more than just drinks that get people into a venue. What has surprised him most is that people choose a venue because of the staff.
"Rather than saying 'we serve beer', we say 'we serve our community'."
— Matt Mullins
We have to remember the original meaning of the word hospitality, which, from Latin im hospitalitem means: generosity for guests. And that's what should still be at the heart of all hospitality businesses today.


---
Amanda Stevens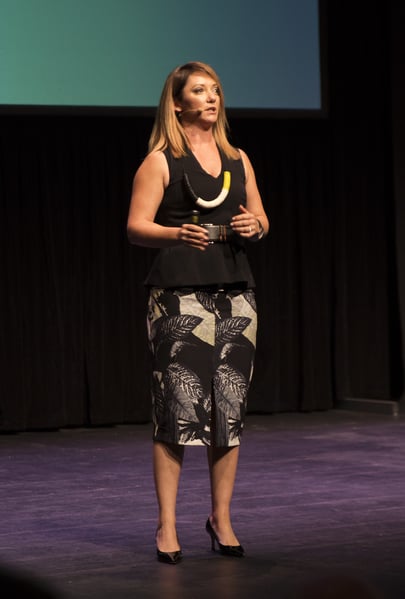 There were some loud laughs during Amanda Stevens' talk about turning customers into advocates, but this gal really knows what she's talking about!
So what are some tricks to get those customers to do the marketing for you? Well, one big realization to take away from the night is that people do business with businesses they have things in common with. So learn to ask questions about your customers.
Get to know your customer, and as the cherry on top, compliment them.
"Make your customer feel good, and watch what happens."


—

Amanda Stevens

---
Justin Dry
Vinomofo co-founder Justin Dry shared an interesting strategy. At his online wine business, they don't count someone as a customer until the second time they make a purchase, rather than the first time, which is customary in most businesses.
Vinomofo has come a long way since starting out in a basement. Justin and his team have built a tribe of over 350,000 members - who, as Justin points out, are happy to be referred to as mofos.
One lesson to take away from Justin's story is to create a customer experience, not a sale. Make it fun, not just for your customer, but for everyone involved in the business.


People buy "why". Not "what"! Clunk! Penny just dropped... with @justinldry and @upsidehl #upsidelive pic.twitter.com/m7BRj9fa2K

— Tim Bartley (@TimBartleyExec) October 28, 2015


---
Sam Mutimer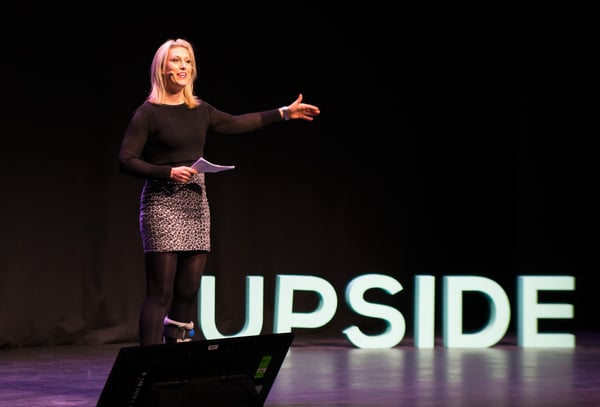 Sam Mutimer is our go-to person for all things social media. She has made appearances on The Project to talk about the social media phenomena, and she also helps countless businesses through her own social marketing agency, so this lady knows what's up. During her talk, Sam stressed one important point: social media offers hospitality professionals huge opportunities.
People are snap-happy, and while some complain that the presence of a phone takes away from the dining experience, you could also see it as some free marketing!
You have to build a relationship with your customers, said Sam. And social media gives us extra tools to do that. One great tip from Sam: acknowledge your fans. If someone starts a conversation with you online, reply. If someone posts a great photo, ask them if you can use it on your own page. This special treatment will make your customers feel like rock stars.
---
Rob Cecconi


Rob Cecconi is living the dream. He is the owner of Fiji's adults-only Tropica Island Resort, which he built around the mantra 'small is big'. It's the small things that make the biggest difference.
Create wow moments. Pamper your guests. Surprise and delight them. Smile. Take care of these little things to go the extra mile for your customers. It's what sets you apart from the competition.
Knowledge is power but "passion flicks the switch" #upsidelive pic.twitter.com/VWt3eODlnd

— Arra Accommodation (@ArraHotels) October 28, 2015


---
Tobie Puttock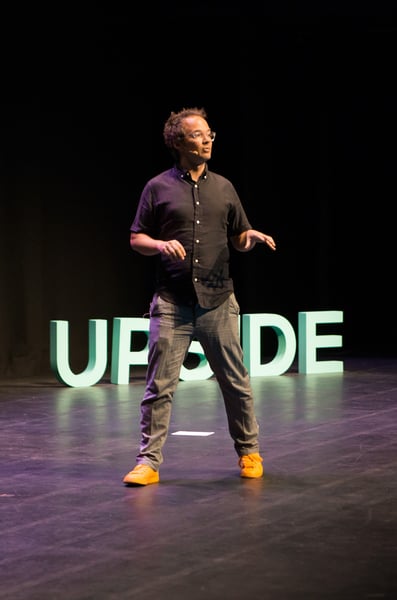 Most of us know Tobie Puttock from his involvement in Jamie Oliver's Fifteen, where he trained under-privileged youth to become chefs. Tobie has had a colorful journey as a chef himself, cooking his way through Italy and Switzerland to finally open his own Italian restaurant in Melbourne.
Through his journey, he discovered that though people used to come to restaurants to be impressed by good food, these days, they are looking for more than that. It's the experience and the being part of something different that really gives customers something unique to talk about.
Working with young people gave @tobiep's career meaning. #jamieoliver #fifteen #upsidelive

— BiankaGanser (@BiankaGanser) October 28, 2015

So that's a wrap! We feel so privileged to have had these amazing experts on our stage where they could share their stories and wisdom! Can't wait for the next Upside Live events in 2016!