We're thrilled to announce our first guests for Typsy Live: Hospitality Innovation.
Typsy Live is an inspirational live speaking event for the hospitality industry. This year, we're going to be hitting the Roslyn Packer Theatre in Sydney on October 5th with a line-up of Australia's best hospitality innovators.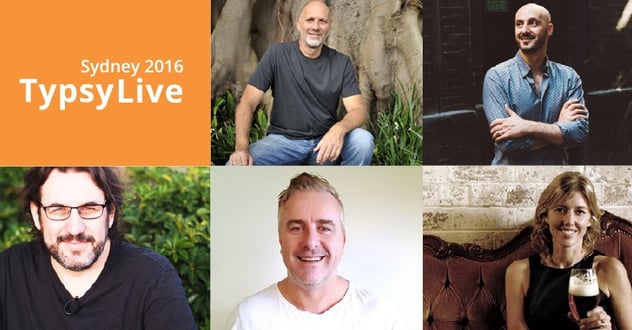 Adam Ferrier, a well-known consumer psychologist who is a panelist on The Gruen Transfer, will be talking about why innovation is so important for attracting and retaining customers.
Israeli adventurer Yossi Ghinsberg will share his amazing and miraculous story of survival after becoming lost in the Amazon for three weeks. Ten years after he managed to escape, he went back to help local tribes build an eco-lodge where guests can experience the natural wonders of the rainforest. Yossi – whose story is being adapted into a Hollywood film starring Kevin Bacon – will draw on his experiences to talk about why adapting to change means everything in business and in life.
Nick Bowditch has the rare pleasure of being the only person in the world to work in marketing at both Facebook and Twitter. He will use this unparalleled experience in social media to talk about the latest innovations in online marketing, and how you can apply them to your own hospitality business.
Fady Hachem, who has won countless awards for his bar and restaurant designs, will be talking about the relationship between innovative venue design and revenue. His impressive portfolio includes Adelphi Hotel, dessert bar Om Nom and Melbourne's luxurious Bond Bar, so his insights shouldn't be missed.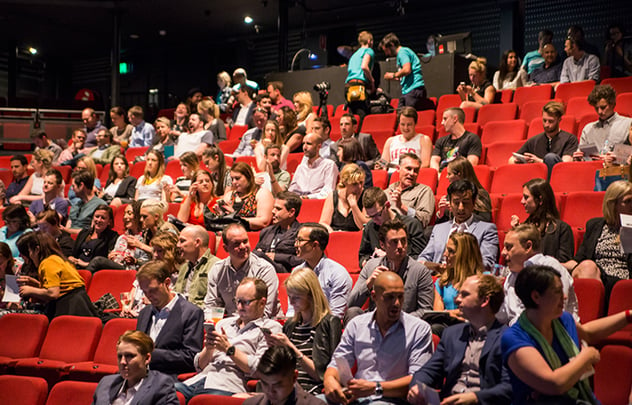 And we have enlisted Beer Diva Kirrily Waldhorn, Australia's 'first lady of beer', to bring the night together with her years of experience as an MC. Kirrily has some serious cred as a beer industry expert and speaker, and she will be sure to keep you entertained throughout the evening.
But that's only the beginning! Stay tuned because there are even more hospitality speakers to be announced.
If you work in the hospitality industry in Sydney, we hope you can make it along to this unique and inspiring event. There will be the opportunity to network at the bar before and after the main talks with other likeminded people from the industry.
You might have attended our event in Melbourne last year, back when we were known as Upside. We had an overwhelmingly positive response – everyone walked away pumped full of knowledge and inspiration. If you're curious about what to expect, head on over to the event page to watch the speaker talks in full.
Early bird tickets for Typsy Live Sydney are on sale until September 8th for only $39. We definitely encourage you to book now to avoid disappointment!
Typsy Live will be held at the Roslyn Packer Theatre in Sydney on October 5th from 6.30pm-9:00pm. Get your early bird tickets by using the discount code earlybird. Visit the Roslyn Packer Theatre website to book now.
Check out the event trailer below.
You Might Also Like