Here at Typsy, we don't shy away from difficult tasks – and picking just ten favorite restaurant openings of 2016 was near impossible!
We commend every team that took on the challenge of starting a new venue this year – it's a big job, and we are always happy to see this vibrant industry continue to grow through the hard work, innovation, creativity and dedication of hospitality's finest.
Here are the top ten restaurant openings that caught our eye this year.
Noma Australia – Sydney
René Redzepi's Copenhagen restaurant Noma was established in 2003. It has topped the world's best restaurant rankings again and again, and has been awarded two Michelin stars.
Noma is known for its unique reinventions of Danish food, and has since hosted two pop ups in London and Tokyo, developing the menus around local ingredients.
It took just four minutes for tables to book out for the entirety of Noma's pop up in Sydney... and 27,000 people put their names on a waiting list in hopes of a cancellation!
The degustation menu focused on native Australian ingredients and included fresh takes on the classic lamington and Gaytime ice cream, with lantana flowers placed alongside dried scallop pie, and a drinks list highlighting the very best of local wines.
Salted and Hung – Singapore
Chef Drew Nocente's Singapore restaurant Salted and Hung is serving up contemporary Australian-esque cuisine with a strong emphasis on cured meats.
The lunch menu offers sangas (with a little explanation included on the menu – "an Australian slang for sandwich") and peanut butter Tim Tams alongside charcuterie, fish, and cuts derived from every part of the animal. Each dish uses elements of smoking, curing and pickling!
Kensington Street Social – Sydney
The Old Clare Hotel, once a lovably dirty pub, was completely transformed last year into a boutique hotel. As part of the transformation, Michelin star decorated British chef and serial restaurateur Jason Atherton opened his first Sydney restaurant within the hotel.
It features menus designed for sharing, prepared with local ingredients, served from breakfast to dinner. Kensington Street Social and The Old Clare Hotel are exciting new additions to an area set to become Sydney's new tourist destination.
Tartine Manufactory – San Francisco
Tartine Bakery is a San Francisco institution that was given a new home this year – a 5,000 square foot home that also features a restaurant, coffee shop and roastery, and an ice creamery.
The team behind the award-winning pastries unveiled Tartine Manufactory earlier this year well after outgrowing their original location, with plans to expand to Los Angeles in the near future.
The new space gives the bakery the opportunity to grow and improve the already world-famous breads and pastries, while experimenting with other avenues of food creativity.
Fancy Hank's – Melbourne
Fancy Hank's offers American-style slow cooked barbecue, fusing Southern cooking techniques with a bit of Australiana. Fancy Hank's has had pop-ups around Melbourne for some time but has finally landed itself a permanent location in the heart of the city.
Along with its new home, it's had a bit of an image upgrade – the same fantastic smoked meats, but now with a touch of fine dining. The extensive drinks list has an Australian focus and offers two wines on tap. Upstairs, the team has just launched Good Heavens – a cocktail bar inspired by all things 80s and summer.
Everytable – Los Angeles
Everytable is proving that healthy food doesn't have to hurt your wallet by providing low-cost, take-away meals in South LA, using high quality ingredients.
Three years ago co-founder Sam Polk started a non-profit called Groceryships to help address food-related health problems in the area through nutrition education and financial support – "a scholarship for groceries."
Everytable was created after feedback gained through Groceryships expressed a need to provide food on-the-go for people who don't always have time to cook, in an area where fast food is essentially the only option for a quick meal.
The team is hoping to expand the operation to other parts of LA, including West LA, Long Beach, Compton and Venice, and to price meals according to neighborhoods, to help subsidize costs. As food is made off-site, anything that doesn't sell is donated to homeless shelters!
Restaurant Hubert – Sydney
The Swillhouse team have proven over and over again that they can run a mean bar. This year they showed that fine dining is also in their repertoire with the opening of Hubert.
With live music, a post-war Europe decor, and a French inspired menu that looks back to the heydey of Sydney's restaurant scene and good old fashioned meals no one seems to be serving anymore, it's no wonder that Hubert has been sweeping up awards at every corner.
In Situ – San Francisco
In Situ is a restaurant attached to the San Francisco Museum of Modern Art, run by Corey Lee – a recipient of the coveted three Michelin stars. Inspired by the gallery next to which it is housed, the restaurant is offering something truly unique – a kind of exhibition of food.
In Situ is recreating some of the best meals from around the world originally thought up by celebrated chefs, including dishes from The French Laundry and Osteria Francescana.
Fromage the Cow – Brisbane
In very good news for Queenslanders, Brisbane got its first licensed fromagerie this year with the opening of Fromage the Cow, a full service restaurant where all dishes are based around cheese!
The space includes not just a restaurant and bar but also a coffee window with cheese toasties and a cheese room with close to a hundred varieties of everyone's favorite dairy creation.
Single Thread – Healdsburg
Hailed as one of the most exciting restaurant openings in the US this year, Single Thread is taking farm-to-table dining a step further – with their own farm to source from!
The husband-and-wife team have experience cheffing in fine dining as well as farming. The menu is inspired by the farm – and vegetables, fruits, herbs, flowers, honey, eggs and olive oil are all supplied to the restaurant by the farm!
The restaurant offers an eleven-course tasting menu with wine pairing options, while the adjoining five-room inn with carefully crafted designs adds an extra touch of luxury.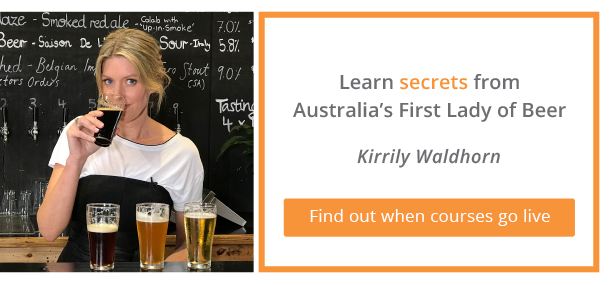 You Might Also Like
---

Related Courses