Why is Airbnb taking over the world?
It's affordable, and that's definitely appealing to a lot of travelers.
But I would argue that price isn't the main reason the website is so popular. Travelers are starting to recognize something that innkeepers have known for years: they want the personal touch.
They want home cooked meals, attentive service and custom tours. They want to create memories. And that's why you don't need to spend a fortune on marketing for your B&B: you already provide all of those things. It's just a matter of differentiating yourself with something truly unique.
Here are a few ideas to help you plan a memorable experience at your bed and breakfast.


---
Guided tours

I'm sure you recommend activities to your guests every day. But is there something special about your area that they would enjoy experiencing with your guidance?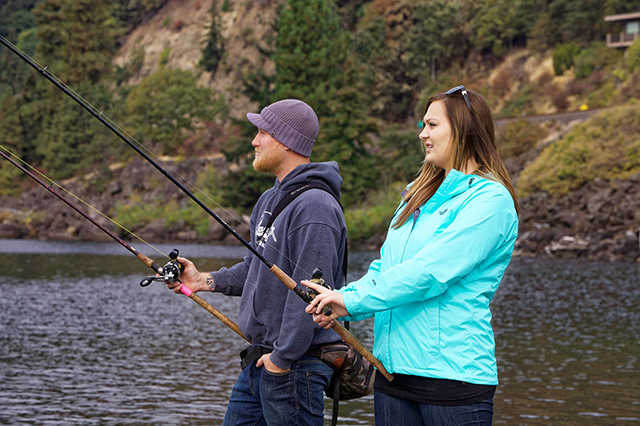 Fishing tours
Black Dolphin Inn is located in New Smyrna Beach, Florida. Naturally, its guests want to get out on the water. Since the city is renowned for its watersports, there are plenty of fishing charters in the area, but the B&B offers a special Mosquito Lagoon Backwater Fishing Package to guests. It includes a full day fishing trip with a local guide, as well as a gourmet lunch and a six-pack of beer.
Consider the most popular recreational activities in your area, and see whether you can incorporate this into a package for guests.
Photography tours
All travelers are amateur photographers now – there's a reason selfie sticks are so popular! Since you already know all of the most photogenic places around town, why not offer your guests a complimentary photography tour as part of their stay?
You could even enlist a local photographer to run it so they can share some helpful photo-taking techniques along the way.
Not only will your guests walk away with some amazing shots, but they will also mention your tour when they share their pics on social media, which is great publicity for you!
Ghost tours
Walking ghost tours are great because they provide guests with unusual local history. When they go home, they can tell their friends some really weird new stories instead of the same old travel news. And I guarantee there are always stories worth telling about your town – nothing is stranger than fiction, after all!
If you're a long-time resident, you probably already know a few urban legends about neighboring buildings. But if you want to dig a bit deeper, chat to a local historian and get the really juicy stuff.


---
Food experiences

We all know home cooking sets bed and breakfasts apart. But what can you do to make your meals extra special?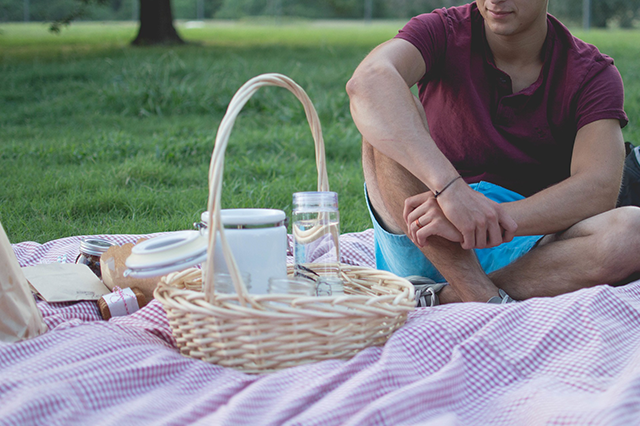 Packed lunches
Offering guests the option to purchase a packed lunch shows a lot of consideration, especially if they're eager to sightsee in the area and they don't want to waste any time. Brookfield Guest House allows guests to purchase a packed lunch for their day trips if they order the night before.
Some effort with the presentation will make an impression, so put it in a nice hamper with a coffee flask. And maybe keep some picnic rugs on hand in case your guests don't have their own.
Theme nights
Running fun theme nights with your cuisine will give guests something to talk about. The Outing Lodge at Pine Point holds regular theme dinners throughout the year, including an Argentinian Grill night, a Jazz Club night and a Taste of Italy night.
If you want to encourage dress-ups, you could host a murder mystery dinner party with some 1920s cocktails. Or get a bit of a competition going and host a MasterChef challenge between your guests in the kitchen.
We wrote an article about restaurant theme nights that you could definitely use for inspiration.
Cooking classes
Are guests always raving about your food? Show them your secrets: run cooking classes! They don't have to be too elaborate – for example if you have a small kitchen, you could always do something outside. Or you could invite a local chef to come in and run a demonstration (for a fee), which would allow you to make a small profit.


---
Group get-togethers

I'm sure most of your guests love to socialize. So make sure you give them the chance to mingle by running a group event.
You could do something simple, like cheese and aperitifs in your lounge room, or you could partner with a local business to bring an experience straight to your guests.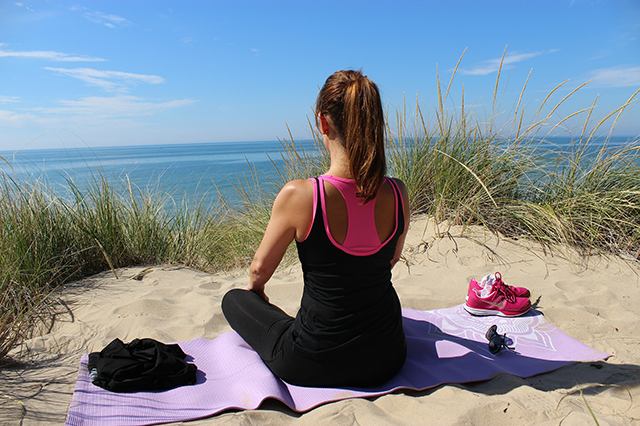 Fitness classes
Enlist a local instructor to run a yoga or Pilates lesson in your backyard. The Inn at Kent Falls allows guests to design a custom fitness lesson as part of their stay. If you really want to stand out, you could host a trendy new exercise class like Bokwa or Bey Dance (Beyoncé dance classes – yep, you heard that right!).
Wine demonstrations
Ask someone from a local winery to come to your bed and breakfast for a demonstration. Every week, Black Point Inn in Maine invites local brewers and wine distributors to run wine and beer tastings on its porch. It's a win-win arrangement because guests have a great time and they're inclined to make purchases from the distributors.
Writing lessons
It's a well-known fact that writers love B&Bs. So why not offer some creative classes to bring those guests together? Ask a writing teacher to come in for a creative writing class in the evening. If you don't have it in the budget to hire a professional (or you don't have a creative friend willing to run it for you), design a communal space where guests can let loose with their creativity. You could have a craft corner, an easel for painting, tables where writers can work side-by-side, and sketchpads and pencils for illustrators.
The opportunities are really endless when it comes to crafting a unique bed and breakfast experience for your guests. To help you hone in on a winning idea, try this. Get an A3 piece of paper. In the middle, write down the name of your ideal guest.
Consider these questions:
What do they do for a living?
Who are they traveling with?
Why are they visiting your area?
What are their interests and hobbies?
Then brainstorm a whole list of activities that would interest them, based on your answers to those questions.
From there, you can choose the most realistic activity for your bed and breakfast. Trial it out on a small group of guests so you can see if it's going to be popular. If you have a hit on your hands, start incorporating it into your marketing.