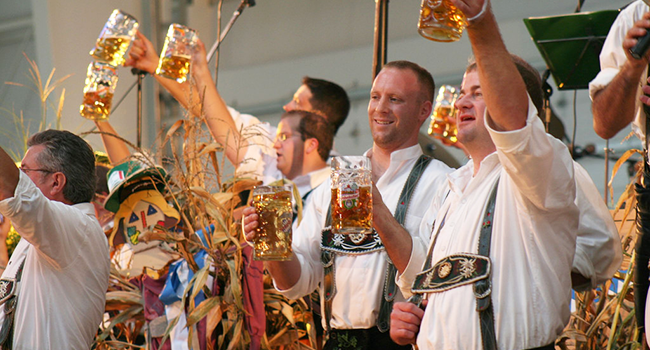 This year will mark the 184th year of Oktoberfest, one of the largest and longest standing festivals in the world.
With the traditional festivities held in Munich and spin-off celebrations held in many other countries, it's one of the most celebrated dates worldwide – and it's all about the beer. Over 6 million people flocked to Munich in 2016, and those numbers are set to increase this year. Between them all, they drank over 7 million liters of beer. That's a whole lotta pints!
So, why do we celebrate Oktoberfest –- and how did it all start? Was beer always the most important part? And why on earth do we put on lederhosen to drink from huge pint glasses? We've got the fun facts about Oktoberfest right here.