When you work in any area of the hospitality industry, from front of house to back of house to management, you will undoubtedly find yourself performing tasks that would be much more enjoyable with some good tunes playing in the background.
Setting up tables and chairs at the start of a shift, mopping at the end of a long day, prepping food, doing inventory, fine tuning the details of a lunch special, or creating a new roster... the list goes on.
There has been a lot of research conducted recently which suggests that listening to music in the workplace creates a better atmosphere for workers.
Although listening to music while working is still considered by your brain to be an act of multitasking, the end results are actually positive.
Playing music in the workplace helps staff feel more engaged and positive while increasing levels of inspiration, concentration, effectiveness and speed of performance. A positive and far less stressful work environment is created in which staff wellbeing is promoted.
But we know how hard it can be to decide on the music you want to listen to sometimes, especially when you don't have a lot of time to pick and choose between artists. This is why we have created playlists you can return to when you need tunes to keep you going at work.
In Volume 1 of the Typsy Playlists, we've curated a selection of songs to help you relax and keep you going – and we've uploaded them to Spotify so you can just click play and enjoy!


---
When you're in the mood for: tunes to chill out to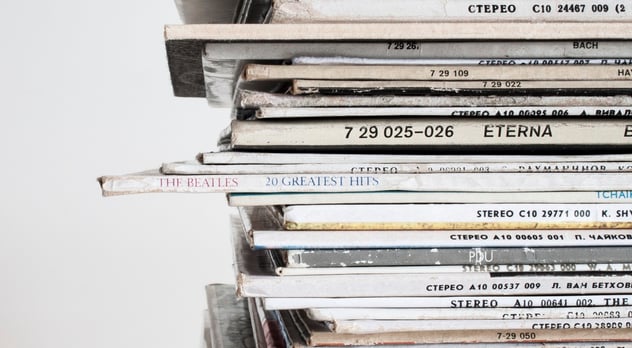 Working in the hospitality industry can often be quite a challenge. The fast paced nature of the work coupled with long hours, high stress situations, and a need to be on the ball at all times can leave you feeling like you're running an endurance race.
It's imperative to take time to unwind and de-stress, and this doesn't always have to wait until you get home and crash out. Playing some soft, soothing sounds while performing tasks that allow you to listen to music at the same time can help your brain take a little breather.
Tracklist:
RJD2 – A Beautiful Mine
Lovage – Lies and Alibis (Mike Patton, Jennifer Charles, Nathaniel Merriweather)
Mazzy Star – Fade Into You
Yo La Tengo – Green Arrow
Broken Social Scene – Lover's Spit
Cat Power – Sea of Love
Virgil Howe – Someday
Marcy Playground – Sex and Candy
Fleet Foxes – White Winter Hymnal
Tricky – The Love Cats
Massive Attack – Teardrop
King Krule – The Noose of Jah City
Slowdive – Souvlaki Space Station
James Blake – To The Last
Burial – Ghost Hardware
Warpaint – Baby
Beach House – Gila
The xx – Angels
BadBadNotGood – Confessions (feat. Leland Whitty)
Moloko – Sing It Back
SZA – Warm Winds (feat. Isaiah Rashad)
Air – Playground Love (with Gordon Tracks)
Al Green – Love and Happiness
POLIÇA – Wandering Star (feat. Mike Noyce)
Bonobo – Cirrus
The War On Drugs – Thinking Of A Place
Devendra Banhart – Freely
FKA Twigs – Hours
Christian Scott – No Love
Erykah Badu – On & On
Anthony Young and the Next Man Dead – Generosity
Mount Kimbie – Break Well
Yellow Days – A Little While
James Blake – The Wilhelm Scream
Baths –

♥

Massive Attack – Unfinished Sympathy
Tash Sultana – Notion
Shlohmo – Places
Boards of Canada – Reach For The Dead
Fat Freddy's Drop – Wandering Eye


---
When you're in the mood for: tunes to keep you focused (but upbeat)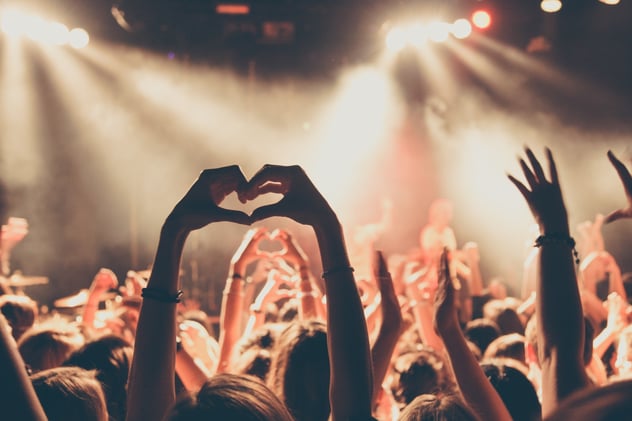 Recent research suggests that listening to dance music has a positive effect on proofreading and problem-solving abilities. The accuracy and speed of your performance is enhanced when you have some party tunes playing in the background!
So if you're doing inventory, measuring recipes or putting together a new menu, and want to ensure all the nitpicky details are correct, this is the playlist for you.
Tracklist:
Major Lazer – Jet Blue Jet (feat. Leftside, GTA, Biggy, Razz)
Groove Armada – But I Feel Good
Art vs Science – Parlez Vous Francais
Eagles & Butterflies – Experiment C
Simian Mobile Disco – It's The Beat
Matthias Meyer – Infinity
HNNY – Yearning
Daft Punk – One More Time
The Prodigy – Voodoo People
Ratatat – Loud Pipes
Red Axes – Sun My Sweet Sun
Groove Armada – I See You Baby
Pnau – Embrace
David Guetta – Love Don't Let Me Go
Modjo – Lady (Hear Me Tonight)
Justice – Genesis
Felix da Housecat – Sinnerman (Nina Simone) (Felix Da Housecat's Heavenly House Mix)
Owiny Sigoma Band – Nyiduonge Drums
Fatboy Slim – Praise You
Syclops – Jump Bugs
The Chemical Brothers – Block Rockin' Beats
Christian Smith – Matrix
HNNY – Nothing
Yeasayer – O.N.E.
Fatboy Slim – Rockafeller Skank
The Prodigy – No Good (Start The Dance)
Ratatat – Wildcat
Ebo Taylor, Pat Thomas, Henrik Schwarz – Eye Nyam Nam'A'Mensuro
Underworld – Born Slippy (Nuxx)
Darude – Sandstorm
Don't miss out on our future playlists – sign up to our newsletter!



---
Ivana Rnjak

is a Content Writer at

Typsy. A waitress and bartender in a previous life, Ivana is an aspiring academic with an unwavering love of brunch – no matter what Anthony Bourdain says!
---
You might also like