Traditionally when we talk about pairings, wine or beer springs to mind, often alongside a luxurious degustation or tapas dishes. Whether it's a rich red alongside perfectly cooked beef, or the latest craft beer offering adding fruity notes to a pasta dish, foodies are used to certain combinations of food and alcohol on restaurant menus. Which is why sommeliers and chefs around the world are delving into the world of unique pairings - whether it's gin, whiskey, mocktails, tea, or even vodka.



Pairing spirits like vodka with food and getting the combination perfect is almost an art form. It's far trickier to pair vodka with food than the usual suspects due to its high alcohol content, incredibly strong flavor profile, and the heat element that comes along with any strong spirit. Which means that, when venues take the time to do their research and get vodka pairings right, customers tend to respect and respond to the exclusive and rare nature of the concept.

So, where should you or your venue begin when working on pairing vodka and food? Here are a few tips to get you started.


---
Take tips from Russia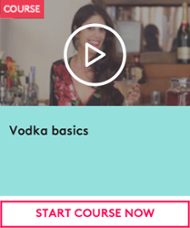 It's no secret that vodka is the drink of choice in Russia - trumping beer, wine, and other spirits in terms of consumption each year. And so, it makes sense that the somewhat-harsh spirit is often paired with food in a form of eating known as 'zakuski' which literally means "a bite after." A bite after a shot of vodka, that is.
Tapas-like meals comprised of dishes like caviar, pickled fruit and vegetables, blinis, salted mackerel, herring, and piroshki feature in the zakuski, and each is eaten directly after the customer takes a shot of vodka. While we're not recommending that you encourage customers to drink 10+ shots of vodka over the course of a meal, perhaps Russian foodies are onto something: pairing salty and strong foods with vodka can help balance the drink out.


---
Different course, different styles
When designing your vodka pairings menu, or even when recommending a type of vodka to a customer alongside a regular meal, it's important to brush up on your vodka knowledge and consider styles. While sipping on a straight-down-the-line vodka on ice alongside a hearty meal will more than likely appeal, you may want to recommend a flavored vodka alongside dessert or a cheese board. To the untrained taste buds, different types of vodka can taste quite similar. However, different vodkas can actually have incredibly differing depths of flavor; from sweet, to citrus, to buttery or peppery.


---
Embrace the martini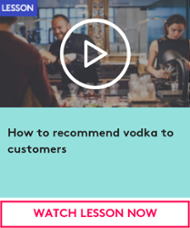 No matter how exquisite or smooth the vodka behind your bar is, there will always be a portion of customers who aren't big fans of drinking it straight - which is where cocktails come in. There are hundreds of different cocktails with vodka bases, and with the right mixologist, you can even design drinks unique to your venue and list. While some cocktails are a little too rich to be enjoyed along food, there are many that will fit the bill alongside certain cuisines. Martinis with oysters or other seafood, citrusy cocktails with Mexican cuisine, and sweeter cocktails with dessert - the opportunities are limitless!


---
Whether trying out vodka pairings is a tactical move to showcase your venue's skill and exclusive nature, or a one-off to coincide with a marketing boost or National Day, don't hesitate! Vodka pairings are already starting to take off in other parts of the world (and are old news in Russia!) so why not be part of starting the trend? Go big, and don't look back!
Don't miss our upcoming Vodka course and mentor session with World Class Bartender of the Year 2010 and the 10th head bartender at the legendary American Bar at The Savoy Hotel, Erik Lorincz. Sign up your business to Typsy today and get the first 10 day's FREE!
---
You might also like: