You've been asked to host an event at your restaurant, you've planned everything, and it's taken you weeks. Your team is ready, the plan is set, and the guest list indicates it'll be a success. You're probably ready for a well-earned break.

Sadly that 'me' time will have to wait. As host you've got to tackle one last hurdle and that's making sure the evening lives up to the hype. After all, you want the event to reflect on all the hard work that's gone into making it happen.

Here are five steps to make sure you host your next restaurant event like a pro, and turn it into a success:




1. Prepare the venue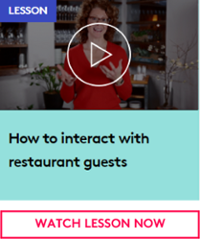 Before your guests arrive, you need to make sure everything is ready. Have a list of all the items that are needed for your event to take place and check them off as you go along.

Start with the furniture. If you are using tables and chairs, then make sure they are set up as planned. You don't want it to turn into a disaster because of a missing chair or table.

Next, make sure that any electrical equipment such as speakers, microphones and TV screens are plugged in, switched on and have power. It may seem silly but it's easy for someone to miss turning a plug on when you are all busy preparing for the first guest to arrive.

Finally, double-check your safety arrangements. The event is taking place in your restaurant so the safety of everyone attending is in your hands. Check first aid kits are stocked, fire escapes are clear and that exit signs are visible.


---
2. Take care of guest registration
Your guests have started arriving, instead of stressing take control. Place staff members on the doors who can help you register arrivals. If your event is ticketed, make sure guests present their ticket – you don't want surprise guests arriving and take someone else's place.

If your event isn't ticketed, make sure to cross off names on your attendance sheet as they enter the restaurant. This helps you keep track of who's there and who isn't. It also helps when organizing food orders – if five of your guests haven't turned up then you don't need your chef to cook up five dishes.

After each guest has been ticked off, why not treat them to a drink? Have your servers ready with welcome drinks to help ease your guests in. Plus, a good drink always makes the mood better, keeps them busy while you're setting up, and will get your guests talking to each other in no time.


---
3. Show your guests around your restaurant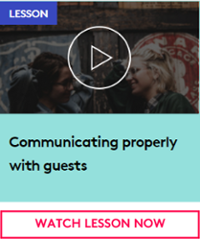 Don't expect your guests to know where things are around your restaurant, especially when the event starts to get busy. Start by placing appropriate signs around your restaurant that state clearly where specific areas are such as the toilets, cloak rooms, parking, exits and smoking areas. Make sure that during your prep you haven't hidden signs behind promotional material, keep it simple for guests to navigate through your venue and event.

At the beginning of the event while you have everyone's attention, it's a good idea to also make a quick announcement and point your guests in the right direction of where your facilities are. Outline a rough agenda of what will be happening during the event and mention any other house rules that guests should be aware of.

During the event, it's also important to hang around and check up on your guests. If something goes wrong, you need to be there to help and resolve the problem. Ensure you're there to oversee it all, and help guests enjoy themselves.


---
4. Capture the highlights

Remember to take some happy snaps and footage of your event, it will be great for the memories, but also for marketing purposes later. All of this is good content that can be used to promote your business. The buzz that you capture can show off your venue, food, drinks and the atmosphere. Photos and videos can be used for your venue website, across social media and other marketing material such as posters and advertisements.

If you really want to capture amazing footage, it doesn't hurt to hire a professional photographer or videographer. This way you can focus on running your event and feel assured that you're getting quality content. Otherwise whip out your phone and take some snaps in real time. Most phones now capture high quality footage, and it's not uncommon to use phone footage for social media and other online platforms. Plus, it won't cost a fortune and can be edited later.

To be savvier and create more fun among your guests, encourage them to take photos. Getting guests involved means there's more opportunity to share content and spread the word about your venue, it's also great user-generated content. You could even create an event hashtag, setup a photo booth, or add a backdrop. Guest footage can then be used live across your social media channels, or for later. Either way, don't forget your camera!


---
5. Be the last to leave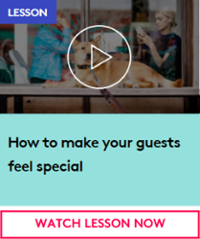 Your event is coming to an end, your guests are leaving, they've had a good time, and had plenty to eat and drink. But it's not quite over yet, there are a few things to do before wrapping up.

As the host, it's courtesy to farewell your guests and thank them for attending your event. Be polite to your guests on their way out—if you want to show them a bit more love, you can organize some goodie bags or a small gift they can take home to remember your event. Remember that you want to start and finish your event with a good impression on your guests.

Once your guests have left, you'll need to tidy up and close your venue. Leave all the cleaning and closing up until the last guest has gone—your guests won't feel like they're in the way and vice versa.

Don't forget to have a quick de-brief with your team and congratulate them on all their help throughout the event. Your staff deserve to be rewarded and acknowledged for their work. When all the buzz after the event has passed, you can even treat your staff –maybe for team drinks, or a fun day out.

Good luck on hosting your next event!

---
Start your Typsy hospitality training today with our Table service fundamentals course. Get Typsy trained now!
You might also like: