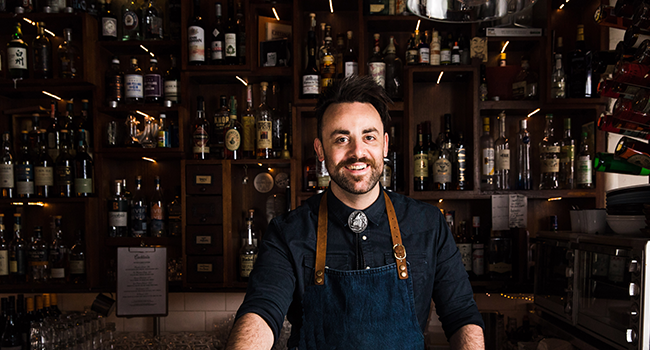 Black Pearl Bar for many Melburnians is an institution, and it's easy to see why. The 15-year-old Fitzroy bar has collected plenty of awards including: International Cocktail Bar (2017 Spirited Awards), Best Bar in Australia (2017 World's 50 Best Bars Awards), and Best Cocktail List award (2016 at Australian Liquor Industry Awards), to name a few.
However despite the accolades, the bar remains a cool, modest and casual place for locals to kick back and have a few drinks, which General Manager, Chris Hysted-Adams believes is what makes Black Pearl Bar a successful one.
Former Bartender of the Year (2009; Bartender Magazine Australian Awards), Chris Hysted-Adams ventured from the corporate world to bartender life and hasn't looked back since.
We chatted to him about the importance of your team, bartending tips and how to stay relevant as a hospitality business. Here's his story.